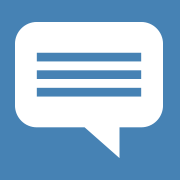 Norfolk, VA (PRWEB) April 23, 2013
Team of 4 launches The Pitch, an online platform that validates today's business ideas for tomorrow's solutions. Zack Miller, co-founder, says, "I hear dozens of ideas a week, some are solid and some are not. One of the main dilemmas those pitching to me have is whether or not it is viable. After thinking about what is missing in the early stage market, I thought of the idea for The Pitch."
The Pitch allows those with business ideas to receive expert and crowdsourced advice needed to turn their idea from a possibility to a reality.
The Pitch allows anyone to view others pitches, comment or rank the idea. Anyone can pitch their business idea for a small fee.
The Pitch can be used as a digital platform at any business plan competition, Startup Weekends or for those looking for immediate feedback.
"The Pitch proved to be extremely valuable when it came to our Start Norfolk 3 win," said Nate Fender, co-founder of HiQualia, an early stage startup that enables video content producers to protect their videos from unauthorized online redistribution. "I was able to receive instant feedback on our go-to-market strategy and in turn strengthen our Start Norfolk 3 presentation."