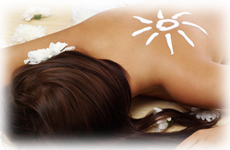 A good massage is a real treat to your body and can reduce the risk of heart diseases too!
Ottawa, ON (PRWEB) April 01, 2013
As money is tight for many people today, and it is noticeable that many people make sacrifices and decisions about what they can afford. For many, massage therapy in Ottawa may be considered a luxury. However, deciding to remove massage from the life may be a mistake.
TEAL's registered massage therapist reports regular massage has been shown to drastically reduce stress levels and lower blood pressure. These are two very important aspects of everyday life that are difficult to control. High levels of stress or high blood pressure can lead to all kinds of different ailments and diseases that may need long-term maintenance. In fact, high blood pressure not only gives frequent headaches, it can also lead to heart attacks and strokes; two of the biggest killers in the Canada and United States, as well as other parts of the world.
Just think of reducing the risk of such diseases easily and without medication, as well as maintaining a healthy lifestyle and a more positive outlook, wouldn't that be worth considering? Regular massage therapy addresses all of the above problem areas.
Find qualified and experienced massage therapists at TEAL, Ottawa, ON Canada]in Ottawa.