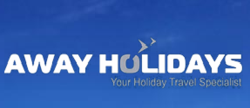 Away Holidays has announced complimentary offer of 'pay less stay more' for Mauritius holidays when booking is made for Maritim Hotel.
(PRWEB UK) 2 April 2013
Away Holidays has come up with its popular 'Pay Less Stay More' offer for those seeking luxury holidays to Mauritius. The offer has been launched for many hotels one of which is the renowned 4 star luxurious Beach Resort & Spa, the Maritim Hotel.
Away holiday has priced the deals competitively to cater to those who seek a luxurious Mauritius holiday during the winter months of May, June and July. As a part of the deal, vacationers can book a 7 nights' holiday at the hotel and pay £1129 only for 6 nights. Similarly, 10 and 14 nights package deals are available at the cost of 8 nights and 11 nights only and are priced at £1305 and £1569 respectively. All holiday packages include return flights and are inclusive of taxes and surcharges. Away Holidays has introduced these deals on an 'all-inclusive' board basis to make the offer more lucrative for the keen holidaymakers.
On the launch of the Mauritius Holidays deal, company's Sales Director Mr. Jaymin Borkhatria stated, "Mauritius is a tropical dream of many and by launching the exclusive pay-less-stay-more deals, Away Holidays has tried to make that dream come true and make it last a little longer".
"While launching these deals, we have kept in mind the best time to take up holidays to Mauritius, which lasts from May to November when the island is cooler and drier with the right temperature to make the outdoor activities highly enjoyable. We will introduce similar deals for the remaining winter months" added Mr. Borkhatria.
Since the offer is subject to availability, Away Holidays has sought to reward those who book early by offering an early bird discount of 15%.
Maritim is a popular, upscale property situated along the Turtle Bay on the north-west coast, which is considered the sunniest part of Mauritius. The property features sprawling lush tropical gardens and Nature Park and is flanked by the Indian Ocean.
The company has published the offer on its website http://www.awayholidays.co.uk along with terms and conditions as well as more details on the luxury resort for vacationers to easily access.
Note to the Editors
Away Holidays has been organising luxury holidays for top holiday destinations worldwide. The company specialises in luxury holiday packages to Dubai, and Indian Ocean destinations of Mauritius, Maldives, Srilanka, Seychelles and Goa, as well as destinations in the Far East. Located in Iver, Buckinghamshire, the company operates a round the clock contact centre with well trained travel experts available to speak to. The agency is IATA accredited with ABTA membership, and its ATOL licence reaffirms its credibility. Away Holidays' website, http://www.awayholidays.co.uk is a user friendly portal and offers an array of unlimited luxury holiday options.