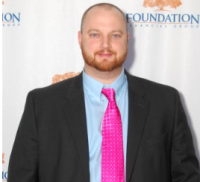 This is the company from which I want to retire and couldn't imagine ever working anywhere else.
Atlanta, GA (PRWEB) April 03, 2013
Foundation Financial Group announced the promotion of J.P. Shelby to Senior Vice President Division General Manager. Shelby is based out of the company's Atlanta Regional Sales Center, located at 100 Galleria Pkwy, Suite 1400 in Atlanta, Georgia.
"There are not enough good things that can be said about Foundation Financial Group and the opportunities they have provided, and continue to provide, me and my fellow co-workers," said Shelby. "When I started with FFG I was a single dad fresh out of college with absolutely no work experience in the world of finance, but they gave me a chance. I took this job as an opportunity to gain some experience in the financial field and to build my resume. I had no idea that what seemed like a simple mortgage sales job would turn into a great career. It is truly amazing."
Shelby, originally from Macon, Georgia, received his BBA in Finance from Georgia State University. He started his career with Foundation Financial after his 2008 graduation and has since been promoted eight times and recognized on numerous occasions for his contribution to the corporation. FFG honors the single top performer at each position within the company and rewards excellence in sales leadership and management with its prestigious Cornerstone Award. Shelby has earned six Cornerstone Awards and been acknowledged as a top performer by winning three companywide travel contests.
"Looking back at my first couple of months with FFG puts a huge smile on my face and really makes me appreciate that I work for a company that allows someone like myself to achieve what would be nearly impossible to achieve anywhere else. I never would have imagined that I would be running a Division of the company in less than four years! This is the company from which I want to retire and couldn't imagine ever working anywhere else. At FFG, we may start as coworkers but we quickly become family!"
"J.P. has demonstrated his ability to help grow the center organically while producing at a high level," said EVP of Sales, Raymond Drohan. "I know that in his new role he will lead the Atlanta office to a higher level of success."
When Shelby is not at work he enjoys spending time with his five year old son, golfing and fishing. He also chooses to support the St. Baldrick's Foundation, Paws Atlanta, Make a Wish Foundation, the Lupus Foundation of America, and many other worthy charities in his spare time.
About Foundation Financial Group
Foundation Financial Group is a multibillion dollar financial services corporation. FFG offers its customers Best in Class service through its Insurance, Retirement and Mortgage Services. Named one of the fastest growing financial companies in the country by INC magazine, FFG has continued to grow its nationwide presence with over 100,000 new customers per year in 39 states. In addition to the value that Foundation Financial provides every customer, it is also dedicated to its communities and the people who live in them. Through a vast array of philanthropic endeavors the company not only provides significant monetary donations but also fosters a workforce environment that encourages all team members to personally make a difference. Foundation Financial is committed to its strong focus on customer service and community investment as it continues to grow and compete with the largest financial institutions in the world.
Foundation Financial Group reviews all public relations inquiries. For additional information, interview and image requests, contact the Foundation Financial Group Public Relations team.