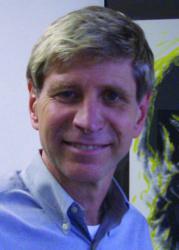 Gainesville. FL (PRWEB) April 03, 2013
Nathan S. Collier, founder and chairman of The Collier Companies, will be speaking at the 5th Annual InterFace Student Housing Conference on the topic "The State of the Student Housing Industry: It's Really Good—How Long Can it Last?" The conference will be held in Austin, Texas, April 10–April 12, 2013.
Noting the other conference speakers, Collier said, "It's a great group. Looking forward to the conference."
The 5th Annual InterFace Student Housing Conference will bring together the leading players in the student housing market to discuss investment, development, financing, leasing, marketing, operations and management. More than 700 members of the student housing industry are expected to attend the event.
Nathan S. Collier will be joined at the conference by Andy Hogshead, chief executive officer of The Collier Companies, and Alexa Hoffman, regional community manager.
The Collier Companies is headquartered in Gainesville, Fla., home of the University of Florida, the state's flagship university. The Collier Companies owns more than 45 properties and has over 10,500 apartment homes located in Gainesville, Ocala, Orlando, Tampa, Tallahassee, and other Florida locations, as well as Norman, Okla., Champaign, Ill., and Athens, Ga. Student Housing Business recently ranked The Collier Companies as the third largest and largest privately held, student housing owner in the country.
Nathan S. Collier is a member of the Florida Bar and licensed in Florida as a real estate broker, a certified public accountant and a building contractor. He earned a bachelor's degree in finance from University of Florida in 1974 and an Master of Business Administration in 1978. In 1982 he received a Juris Doctorate from University of Florida. Collier is a member of the OPM 25 class at Harvard Business School and sits on the Board of Overseers of the Columbia Journalism Review. Collier teaches a real estate case studies module annually at the graduate level of University of Florida's Warrington College of Business Administration where he has endowed the Nathan S. Collier Master of Science in Real Estate.