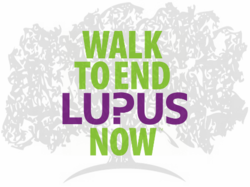 Millions of people suffer with Lupus and that also includes employees of the FFG Family.
Atlanta, GA (PRWEB) April 11, 2013
Foundation Financial Group has announced its participation in the 7th annual Walk to End Lupus Now event on Saturday, April 27th, at Piedmont Park in Atlanta, GA.
The Atlanta walk is the largest Lupus Foundation of America walk in the nation with over 8,000 supporters descending on Piedmont Park to raise funds and awareness for those with Lupus and the Lupus Foundation of America's research and development programs. Based on the enormity and prevalence of Lupus, which affects over 1.5 million Americans, mostly young women, ages 18 to 50, and minorities - a direct reflection of Foundation Financial's employee demographic, the company has committed its national philanthropic focus to the FFG Ends Lupus Initiative. All funds raised through this initiative will benefit the Lupus Foundation of America's Georgia Chapter.
"Millions of people suffer with Lupus and that also includes employees of the FFG Family," said Foundation Financial Event Coordinator Crystal Glen. "This is a cause that hits very close to home for us and we want to do everything in our power to raise funds and awareness for the End Lupus Now cause."
Through the Atlanta walk, 90 percent of every dollar donated stays in Georgia ensuring the Georgia Chapter of the Lupus Foundation of America continues to provide and expand the only valuable and free statewide educational programs, advocacy and awareness efforts, including nine Lupus symposiums and new support groups across Georgia. The Chapter is a lifeline and a voice of hope raising awareness and fighting for families affected by Lupus. The chapter also supports national research efforts; funding and advocating for investment in Lupus. Ten years ago, no one spoke of Lupus, there was little awareness and understanding of the signs and symptoms and very little investment in research. The Lupus Foundation of America has paved the way for those suffering from Lupus and today they have a voice.
"I am extremely excited about supporting the Lupus Foundation of America," continued Glen. "We have experienced great success with our past initiatives and I know we can continue to do a lot of good. We have a great group of people here at FFG that truly care and want to make a difference. It's really amazing to be a part of such a great team."
FFG Ends Lupus event coordinators have organized an external donation page where anyone who feels compelled to help may do so. The company is also accepting donations internally from employees. "We always have fun with our philanthropic initiatives," said Glen. "To put a fun spin and encourage internal donations for the FFG Ends Lupus campaign, we have organized a group of employees who will perform singing telegrams to FFG offices across the country in return for donations made."
To visit FFG's external donation page, visit http://www.lupuswalkatlanta.com/faf/search/searchTeamPart.asp?ievent=1042407&team=5374000.
To learn more about the Lupus Foundation of America's Georgia Chapter, visit http://www.lupus.org/webmodules/webarticlesnet/templates/georgia_home.aspx.
About Foundation Financial Group
Foundation Financial Group is a multibillion dollar financial services corporation. FFG offers its customers Best in Class service through its Insurance, Retirement, and Mortgage Services. Named one of the fastest growing financial companies in the country by INC magazine, FFG has continued to grow its nationwide presence with over 100,000 new customers per year in 39 states. In addition to the value that Foundation Financial provides every customer, it is also dedicated to its communities and the people who live in them. Through a vast array of philanthropic endeavors the company not only provides significant monetary donations but also fosters a workforce environment that encourages all team members to personally make a difference. Foundation Financial is committed to its strong focus on customer service and community investment as it continues to grow and compete with the largest financial institutions in the world.
Foundation Financial Group reviews all public relations inquiries. For additional information, interview and image requests, contact the Foundation Financial Group Public Relations team.