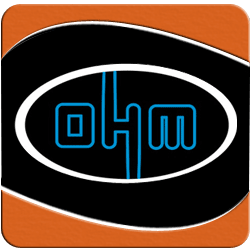 People have moved away from other forms of tobacco in a lot of respects
(PRWEB) April 01, 2013
TrueTobacco.com, one of the Internet's largest and most-popular tobacco retailers, announced today that it will be hosting a special one-day sale on their inventory of OHM cigars. The sale will allow TrueTobacco's customers to pick up several styles of the popular filtered cigar brand for drastically reduced prices – as low as $0.06 a stick!
OHM Little Cigars are the flagship brand from Illinois tobacco producer Inter-Continental Trading USA, Inc. The cigars are known for their hearty flavor and smooth, pleasant aroma. They are proudly manufactured in the USA with 100% premium US tobacco leaf and come in a variety of styles and flavors – Blue, Cherry, Full Flavor, Menthol and Vanilla.
Because OHM Filtered Cigars are lighter and burn faster than your average stogie, they've become an excellent tobacco alternative for smokers disenfranchised by high prices. And on top of their popularity with ex-cigarette smokers, OHMS have also become popular among hardcore cigar lovers who don't always have time for a full-sized Corona or Churchill when they're out and about.
According to Nick Gordon, the General Manager of TrueTobacco.com, mini cigars like OHMs have been selling like hotcakes over the past few years, and this sale offers smokers a great opportunity to get them at even further discounted prices.
"People have moved away from other forms of tobacco in a lot of respects," says Gordon. "And even those who've stayed are looking for purer tobacco flavor and less processed fluff. Little cigars like OHMs have been there to pick up that market. They offer a better tobacco experience at a better price and without all the chemicals that are jammed into cigarettes. And when there's a sale like this, you're talking about getting a carton of cigars for the price of one or two packs of cigarettes from the drug store. It's just an unbeatable value."
When it comes to appealing to smokers on both sides of the aisle, OHM Filtered Cigars have a few more tricks up their sleeve. Rather than package their cigars in paper "soft packs" like most of their competitors, they offer them in lined cardboard hard packs to protect them from damage and help maintain freshness.
"They're a great product for cigar smokers or cigarette smokers," says Gordon. "The tobacco is always fresh and savory, and the flavors aren't overpowering at all. You just get subtle hits of flavor vanilla or cherry as you smoke. A very enjoyable smoke."
TrueTobacco.com currently carries OHM Little Cigars in five flavors and styles – Blue, Cherry, Full Flavor, Menthol and Vanilla. They are available in 200ct cartons with ten packs of 20 in each.
About the Product:
OHM Little Cigars are a premium, American-made miniature cigars stuffed with high-grade US-harvested tobacco. Manufactured by Inter-Continental Trading USA Inc. in Mount Prospect, Illinois – the makers of Shargio cigarette products - OHMs are among the most popular flavored cigars in the Midwest.
About the Company
TrueTobacco.com is one of the best known cigar stores on the Internet, offering customers access to a huge variety of cigars, pipe tobacco and various accessories at rock-bottom prices. The company's commitment to high-quality and low-cost has made them the #1 website for cigar-lovers across the country, with a range of products to please smokers of all types.