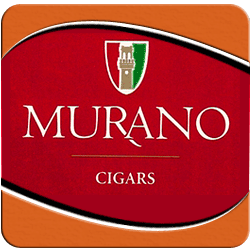 Our commitment to value has made us the online leader in tobacco sales for our customers
(PRWEB) April 03, 2013
With consumers looking for great deals on their tobacco products now more than ever, it's no surprise that TrueTobacco.com has decided to launch a one day sale on Murano little cigars that takes an astonishing 70 percent off of the full retail price of the product.
True Tobacco maintains a focus on customer satisfaction and value that sets it apart from other companies in the industry. Founded in an effort to keep prices fair and promote online competition for customers, the company's General Manager notes that True Tobacco has found unmatched success when it comes to offering deep discounts and one-day promotions on the hottest brands of cigars.
"Our commitment to value has made us the online leader in tobacco sales for our customers," notes True Tobacco General Manager Nick Gordon. It is with that commitment to value that the company has launched its latest promotion. Murano's little cigars are easily one of the top brands on the market, with a loyal following among consumers who appreciate the light, full, and menthol varieties of the popular cigar.
With 200 sticks in every carton of Murano filtered cigars sold at True Tobacco, this one day sale is a great way for consumers to stock up on their favorite flavors while enjoying access to the best prices offered on Murano little cigars in 2013 so far. Each purchase is backed by True Tobacco's 100% satisfaction guaranteed policy.
Every purchase is given access to the best set of customer service tools online, with robust telephone and email support and a well-designed website that can answer virtually any question. Shipping times are among the fastest in the industry, and that's because True Tobacco value's customers time.
"We know patience is a virtue, but we don't want to require that virtue of our consumers after they make a purchase at our website," notes Gordon. That commitment to instant gratification is one that has set the website apart since its founding, with most consumers associating the True Tobacco name with not only the best value on today's hottest brands, but also with the fastest and most efficient shipping options currently on the market.
Murano mini cigars are easily some of the best-tasting and most refined little cigar products on the market. With the lowest prices of the year lasting for one day only at TrueTobacco.com, consumers should get their piece of this 70 percent discount before it's gone for good. "We look forward to setting new records and meeting entirely new customers as part of this really big sale on Murano's products," Gordon notes.
About True Tobacco
True Tobacco is an online retailer that understands the brands and lifestyles that its customers appreciate most. The company is committed to offering the finest cigars, cigarettes, and other tobacco products, and prices that are more attractive than the competition. With an emphasis on customer satisfaction and excellent communication, the company sets itself apart by offering a superior experience from the beginning of the transaction through delivery of its products.