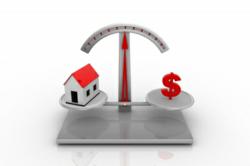 Save Thousands on your home sale....
Los Angeles, CA (PRWEB) April 02, 2013
As realtors with Southland Regional Association of Realtors, the folks at 'One Percent Listing" are introducing a 1% Listing commission agreement in California. In a market where other realtors are charging 2.5% to 3% listing commission, they are stating they will list the property for 1% commission only and perform all the responsibilities as a traditional Realtor.
Over years, many consumers have raised the question/concern as to why certain realtors get a 3% commission just to list a property. Based on the commitment made by One Percent Listing, they have not only listened to these questions/concerns, but more importantly, responded by introducing in the month of April 1% Listing. The folks at this company are working with a team of realtors that have years of experience dealing with direct buyers and also with other realtors who bring in their clients.
There is an increase in the number of homes for sales for both attached and detached homes, condos, and townhomes in California. It is also a known fact that an estimated 28,719 new and resale houses and condos sold statewide last month, according to San Diego-based Company DataQuick. The median price paid for a home here, last month was $289,000 (DataQuick). With this number and based on calculations… the average seller paid in selling commissions an approximate amount of $7225 (2.5%) - $8670 (3%). What 1% Listing is offering to do is to list the same house for sale for ONLY $2890 (1%).
About One Percent Listing:
With a total of 8+ years of Real Estate experience, they have effectively turned listings into sales, and buyers into owners. As real estate specialists, they know what it takes to sell your home. They bring expert knowledge and valuable experience blended with the latest technology, a well-defined marketing plan, a cohesive network of online, print and newspaper marketing, energy, enthusiasm and the satisfaction of a job well done.
Contact @ 855.935.3639 or via our Website.
DRE # 01474866