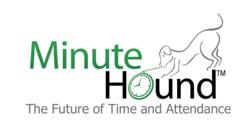 Recently released onto the market, MinuteHound is the perfect solution for today's business hotel.
New York, NY (PRWEB) April 24, 2013
Recently released onto the market, MinuteHound is the perfect solution for today's business hotel. In order to keep up with high demand, hotels need to be staffed 'round the clock. MinuteHound's time clock software complements this fast-paced environment that operates at all hours of the night by using an attendance recorder.
In most hotel settings, owners and directors certainly make their presence known, but they are not always available 24/7. Instead, managers and other staff are available to tend to the guests' needs, but it can be hard to keep track of all these employees. No longer do owners need to worry about the timely process of keeping track of when employees work. MinuteHound's fresh and technologically advanced program allows employees to clock in and out at any time of the day with ease and accuracy.
With MinuteHound's advanced technology, managers can choose if they wish to receive text message or e-mail alerts, allowing them to have just as comfortable of a night's sleep as the guests in their luxurious hotel. The alert system can also be used to text and email the employee letting them know they are late, need to clock-in, or leaving before they are supposed too.
By a quick swipe of the fingerprint, employees' exact minutes are recorded, and owners can receive a message if someone comes in late or clocks out too early. Not only does this new technology help to keep track of when employees arrive and leave, but it also serves an important security purpose.
An unauthorized person could not swipe in for an employee as some other dated methods of timekeeping allow for. Due to 128-bit encryption technology, employees need not worry about their personal information being compromised. Fingerprints are never stored or saved. Information is never at risk.
MinuteHound is so advanced that it doesn't even need a dedicated computer. If employees are clocking into the pool area or the gym, they can just sign in at a computer located near that station. No need exists to go all the way to the main desk for a special "clock-in" device. Employees are able to get to their posts and complete their work in a timely and efficient manner.
From huge hotel chains to little mom 'n pop establishments in the countryside, all types of hotel operations are able to benefit from this cutting-edge technology. MinuteHound is sure to offer packages that are built for all sizes of business with varying numbers of branches. What's even better than that? Customer service is available seven days per week to answer all questions, concerns and comments.
MinuteHound Contact Information
Website: http://www.MinuteHound.com
Email: info(at)MinuteHound(dot)com
Phone: (800) 351-7237