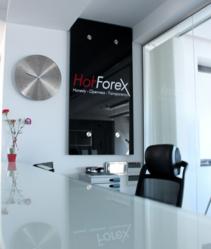 Ebene, Mauritius (PRWEB) April 05, 2013
The year 2012 was monumental for HotForex which enjoyed significant growth, a larger global footprint, and the introduction of many new trading features and tools. Achieving all of this without losing focus on the quality of their services resulted in them being accredited with a number of industry awards.
2013 has already proven that HotForex has not only managed to sustain the success they enjoyed last year, but has in fact managed to push the bar even higher, resulting in them receiving the Best Online Broker in Eastern Europe 2013, and the Best Online Broker in Asia 2013 awards from the renowned World Finance magazine.
This is the second year running that HotForex has been awarded Best Online Broker in Asia which demonstrates just how well their services are being received in this key region. The implementation of specific expansion plans have also seen HotForex make significant progress in European markets, resulting in the award for Best Online Broker in Eastern Europe.
HotForex has been dedicated to maintaining a consistent level of excellence in the services they provide. This is a strategy that has undoubtedly had a positive impact on the success of HotForex, as evidenced by the latest awards from World Finance.
In addition to enhancing their trading services for clients, HotForex also adopts countless measures to add value to the overall client trading experience with every opportunity. This philosophy is clearly reflected in their range of bonus programs; particularly the new 100% credit bonus which effectively doubles a client's trading power. With every new deposit, HotForex provides a 100% credit bonus up to a very significant $30,000 that can be used for a variety of purposes including increased leverage, protection from Margin Calls and Stop Outs during drawdown periods, and can even be withdrawn in full under the right conditions.
The combination of award winning services, exciting bonus offerings, advanced trading tools, and multiple platform options are just some of the advantages that make HotForex a very attractive option for any trader looking for a reputable Forex & CFDs broker with which to make an investment.
About HotForex:
Since being founded in 2010, the HotForex brand has been accredited with multiple industry awards and has proven to be an industry leader by offering of Forex & CFDs brokerage services, innovative products, and standout trading conditions. More information on HotForex is available through their website http://www.hotforex.com.