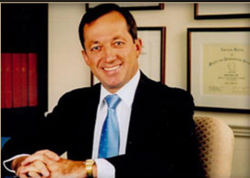 (PRWEB) April 01, 2013
The "D.C. Butt Doctor", Dr. Shlomo Widder, takes an in depth look into new reports from the American Society for Aesthetic Plastic Surgery (ASAPS). The American Society for Aesthetic Plastic Surgery released its 16th annual multi-specialty procedural statistics in March. This report shows cosmetic procedures are on the rise, with more than 10 million cosmetic surgical and nonsurgical procedures conducted in 2012 alone.
With more than two decades of experience Dr. Widder is well attuned to patient needs. He has seen surgery trends fluctuate over the years and has kept up to date to provide the most advanced services for his patient population. Dr. Widder specializes in buttock augmentation, which has seen rising popularity for the past ten years. Dr. Widder's implant technique is one of the most coveted among Washington's elite. ASAPS lists buttock augmentation among the top 20 procedures performed in 2012. These findings are consistent with those from previous years, solidifying buttock augmentation as a preferred cosmetic enhancement.
In Washington, DC, Widder notes buttock augmentation is one of the most sought after procedures. He is "performing the butt implants more than ever." Widder is also on trend with the procedures that ranked most popular according to The American Society for Aesthetic Plastic Surgery. ASAPS found breast augmentation, liposuction and abdominoplasty (tummy tuck) to be among the top performed cosmetic procedures in 2012. Dr. Widder regularly performs each of these procedures in his state of the art facilities.
With the growing demand for cosmetic procedures, many untrained "doctors" are taking advantage of unsuspecting patients. Dr. Widder holds a number of certificates from several prestigious medical organizations such as ASPS (American Society of Plastic Surgeons), AAAAPSF (the American Association for the Accreditation of Ambulatory Plastic Surgery Facilities) and ASAPS (American Society of Aesthetic Plastic Surgery).
Dr. Widder is the only plastic surgeon in the Northern Virginia area offering buttock implants. The "Butt Doctor" of D.C. has made it his mission to help men and women achieve the perfect posterior.
About Widder Cosmetic & Plastic Surgery:
Serving the Northern Virginia area, Washington D.C. metropolitan area and beyond in cosmetic and plastic surgery procedures for more than 25 years, Dr. Widder is an established member of the American Society of Plastic Surgeons and the American Society of Aesthetic Plastic Surgery. His surgery center is accredited by the AAAASF. Dr. Widder's office provides free consultations at their luxurious 3,300 square foot facility. Their services include Face Lift, Facial Implants, cheek, chin, eyelids surgery, Otoplasty Ear Tuck, Botox and Facial Fillers, Liposuction, Breast Augmentation, Breast Reduction and Breast Lift, Pectoral Implants, Gynecomastia Surgery, Calf Implants, Rhinoplasty, and they're the only plastic surgery center in the area offering buttock implants. For more information about The D.C. Butt Doctor visit:http://www.widderplasticsurgery.com