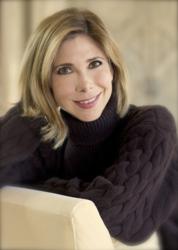 "A piece of Real Estate makes you a part of that community. Once you make your home. The home makes you."
Jane Dorian
Los Angeles, California (PRWEB) April 30, 2013
Born in Manhattan, New York, then moved to Los Angeles where she delighted in learning the culture and rich diversity of the city via real estate, Jane Dorian has continued her pursuit of helping clients find homes, as well as giving back to the community with charitable programs.
Every day, Jane works to find quality properties for the right person, with her love of architecture. She has recently been assigned with the newly listed Gucci Estate, among others. Jane often enjoys the process of allowing clients to have their own "Ah-Ha!" moment, as she calls it. Price, Location, Architecture, needs, these are all the contributing factors for her to allow that realized moment, rather than pushing for a bid. She says that, "a piece of Real Estate makes you a part of that community. Once you make your home. The home makes you."
As an authentic follower of her own advice, she has started up her own charitable program, known as Ballroom MADNESS that "teaches undeserved kids partnership skills through ballroom dance. One step at a time." It has been implemented by 30 schools city-wide, she has proudly raised $150,000 in less than three years, and it was named a top ten charity by 'Dreamworks' in 2010. Also, this year, Jane was been brought onto the Board of the Beverly Hills Women's Club, to promote cultural, social, educational and philanthropic endeavors within the community.
Jane continues to work tirelessly on her Real Estate, making it to an associate partner at The Partners Trust. She has now focused on expanding her ideas across new media. She takes great pride in discussing properties, homes and thought on Twitter and Facebook, where she hopes that Real Estate will continue to follow her process. One Ah-Ha, at a time.