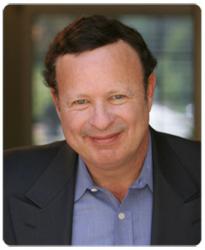 Nathan is still the USA's #1 forward thinker, visionary and innovator in bio-tech, tech and renewable energy.
Silicon Valley, CA (PRWEB) April 02, 2013
Event Entertainment Agency Specialist Mark Sonder Productions announces that Nathan Schulhof , inventor of the MP3 Player, is now available for speaking engagements for corporations, associations, special events as well as schools worldwide.
Nathan Schulhof is a visionary innovator who has and continues to change people and cultures around the world. Making a difference in people, cultures and companies is Nathan's passion. And it is that passion that Nathan shares with his audiences.
His topics for speaking are:

What our lives and children's lives will be like in the future?
How I've Learned To Be The Man My Dog Thinks I Am: How You Can Change Yourself in 90 Days!
Nathan had the idea for the MP3 player in 1994. His research kept him busy 80 hours a week, flying to China, South Africa and Taiwan. Finally, the first MP3 player was released in 1996.
In December 2003, Nathan complained of a toothache, which he took care of seeing his dentist, having it treated and the subject was over, or so he thought. Nathan was asked to take part in a speaker's panel at the Consumer Electronics International Trade Show (CEITS) in mid-January, 1994. Feeling he was fighting a bout of influenza, he pushed on with his work and travel demands twice that December 2003. Feeling very ill, Nathan felt forced to ask an associate to take his place on the CEITS panel, totally out of character for Nathan.
The next day, January 16, 2004, his world changed. Nathan collapsed into a coma. Physicians determined he was near death with a severe case of a Group A Streptococcal Infection as a result of his tooth. His organs began to shut down as the bacteria took over his body. This bacterium is the same that took the life of Jim Henson, founder of the Muppets in 1990.
For two years, Nathan fought to recover his memory and gain control of his arm's constant involuntary, unwanted movements. Nathan's innate passion for making a difference in the world drove him to re-learn what he now shares with society. His journey back to health took two years of constant therapy and medical intervention.
Nathan started to focus his work on Bio-Tech and Solar Technology in 2006; his passion dedicated to finding more productive uses for alternative energy. His main emphasis began to concentrate on helping people live better, longer and more comfortable lives.
As a consultant for companies focused on large scale use of solar energy, Nathan thought, "Why not make this accessible on a low wattage scale consumer product oriented. Yes! A personal solar charger!" So, he co-founded Solar Components in Campbell, CA to do just that in April 2008. After two years of experiments and tests, the "Joos" Orange, a solar charger, came to market and won "Best of Innovations Award" for the 2011 at the CEITS in the Eco-Design and Sustainable Technology Category.
Today, Nathan is involved with alternative energy and fuel cell technology focused on the consumer market at Future Technology Company (FTC), which is his full time commitment.
Nathan has fully recovered and finds life a precious and wonderful gift. He has not slowed down, still works a hundred hours a week, but takes a little time to feel the ocean breeze and goes to the mountains. Nathan lives in Santa Barbara, CA, but will easily travel to your meeting, convention, trade show, exposition, congress or special event to present to your group.
About Mark Sonder Productions, Exclusive Agency Representing Nathan Schulhof:
Mark Sonder Productions, Inc. - Event Entertainment Agency Specialist Mark Sonder Productions is an award winning entertainment agency for special events, meetings, conventions, trade shows, expositions, concert and casino facilities worldwide as seen in The Boston Globe; The San Francisco Chronicle; The Miami-Herald; United Press International; as well as on FOX and CBS Money Watch.
The entertainment and talent agency enjoys both exclusive and non-exclusive relationships with headliners, musicians, comedians, theatrical productions, and lecturers. TALENT BUYING: Our almost 3 decades of contracting has given us the knowledge and experience to represent our clients in a very strong position.
Mark Sonder Productions is a privately held company and has been delivering excellent customer service to the USA and abroad since 1985
Websites:
http://www.nathanschulhof.com
http://www.marksonderproductions.com/nathanschulhof