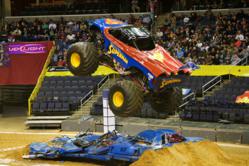 Many drivers could tell you exactly what the price of a litre of fuel is, but few could tell you the cost of a unit of electricity.
London (PRWEB UK) 30 April 2013
Consumers are more focused on the environment than ever before. When confronted with numerous choices, misinformation, green washing and limited time it is not surprising that prioritising correctly becomes difficult.
"We have found that customers are more inclined towards eco-products when they are considering garden furniture. FSC timber is more important for customers when they are buying a garden bench and less so for a pine bed frames or wooden flooring," comments Zack Newman, director of AFOBI London Furniture. "This is probably because when people think about garden furniture they are already thinking about the natural environment."
Context plays a big part in the decisions people make on energy: for the majority of UK citizens, home energy costs are paid by direct debit without any intervention; and short of switching provider the costs are considered unavoidable. This experience is worlds apart from the activity of buying vehicle fuel where individuals physically fill the car with fossil fuel, check the value at the pump and then pay. Many drivers could tell you exactly what the price of a litre of fuel is, but few could tell you the cost of a unit of electricity. Perhaps it is this heightened awareness that causes people to prioritize eco-cars over other environmental purchases.
During a recent study AFOBI looked at buying a Prius but found that the numbers didn't add up. The difference in price between a Toyota Prius and a Skoda Rapid with similar features is around £7k. The Rapid will achieve a respectable 47.9mpg whilst the Prius achieves an exceptional 72.4mpg. The average privately owned car in the UK is driven around 8,000 miles per year. In terms of fuel used the average Rapid will use around 57 gallons more petrol than a Prius. Is this saving worth £7k in sustainability terms? 'Whilst it is important for us to have a company car, we don't do that many miles each year. Although the Prius is a great vehicle we could justify the expense,' comments Zack Newman.
In cash terms, spending £7,000 more on buying a Prius, will achieve a £350 saving each year on fuel (plus a small saving in road tax). A replacement boiler costs between £1,500 and £4,000, and if it were replacing an old boiler could generate a saving of over £300 each year. It doesn't just make more sense in cash terms – replacing an old boiler could reduce carbon emissions by twice as much than by saving 57 gallons of petrol.
The savings are even better with some of the simpler measures: spend £3 on an energy efficient light-bulb, and save £9 each year in electricity costs. Other simple measures include draught-excluding tape, which can pay for themselves in a year or two.
With all this in mind, should the priority really be to get an eco-car? Perhaps it is better to look to at energy efficiency in the home? There are less expensive eco-cars on the market than the Prius. The Suzuki Alto costs under £6k and consumes only 65.7mpg. 'The choice should not be either saving energy in our homes or in transportation. We need to do both. We haven't decided which vehicle to buy yet, but we don't expect to opt for a Prius,' comments Zack Newman from AFOBI.
NOTE TO EDITORS
Skoda Rapid S 1.2 MPI 75PS compared in example above includes extended 5-year warrantee and built in GPS, features that comes as standard with Toyota Prius Two. Both cars have some similar standard features such as power steering, airbags, stereo, electric windows and air-conditioning. No comparison is made in terms of the vehicles durability, carrying capacity, electrical systems, etc.
Household energy performance statistics taken from UK Department of Energy and Climate Change report – Energy consumption in the UK 2012.
Light bulb statistics taken from energysaving.co.uk
Boiler statistics taken from energysavingtrust.org.uk
Energy use statistics and costs from ofgem.gov.uk
Carbon costs from carbontrust.com