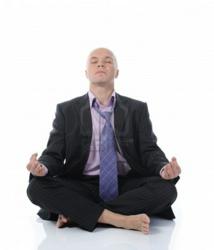 Stop wasting time and resources on illusory and temporary "transformation". Access the necessary tools for permanent change through Personal Evolution.
San Francisco, CA (PRWEB) April 22, 2013
A groundbreaking and effective new approach in personal development has emerged in San Francisco. Jason D. McClain has developed a program that finally delivers on the promise of permanent change by applying multiple perspectives, modalities, and approaches. The program, seen at http://evolve-co.com, includes and moves beyond, "personal development" and "transformation" and strongly establishes "personal evolution".
Over $1 Billion annually in on-line sales alone in the "self-help" field is a reflection of the desire in people to develop themselves and for positive change. In most professional fields, people are aware that developing themselves (at least enhancing their communication skills) is not optional if they want to be effective and advance their projects or careers. This is even more so if they are in leadership positions. And in the personal domain, most individuals who are moderately self-aware know that they need to improve themselves if they are to enjoy more fulfilling and fruitful relationships.
Often, personal development programs and workshops fall short of claims of instant transformation because the "transformation" is really just a change in perspective about what is possible--which is important and useful, but transient with a short half-life. The Personal Evolution program owes its efficacy to its focus on the sustainable work of movement through empirically proven and well-researched stages of development. This results in stable new ways for the person to relate to himself or herself and to the world around them.
People want change to be easy and instantaneous. But permanent change is rarely instant or easy. Many people have attended personal development workshops that they thought would change their lives. Unfortunately, most workshop attendees also report that those feelings that their life had been transformed lasted for a very short period of time. On average this "change" reportedly persists for three weeks because it was what is described as a "state" change, which is temporary rather than a "stage" change, which is permanent.
It makes sense: no one would believe that they could go to the gym once and expect to have their body transformed, nor would they expect that after a fitness goal is achieved they could stop going to the gym and stay at that level of fitness. The reality is that just as with a person's body, changing their mental habit patterns and evolving how they relate to themselves (ego) and how they relate to the people, events, and world around (emotions) them takes practice and mental exercise.
The core of Jason McClain's Personal Evolution Program rests in evolving the client's ego and emotions. Ego and emotions evolve in stages. Personal Evolution aims at accelerating movement through those stages. The stages can be labeled in various ways. In the broadest sense, movement through the three major stages can be labeled as: vengeance to justice to grace; or pre-personal to personal to trans-personal; or ego-centric to racial or gender identification to world-centric. Stages of ever-increasing embrace and ever-widening identity. That results in greater ease, an increase in the number of perspectives one can take on and empathize with, and a dramatic reduction in fear, anxiety, anger, and general negativity.
Research around stage conceptions is often taught in high school and college psychology courses. Jean Piaget's account of children's moral development is widely known. Others more recently include: Dr. Clare Graves, originator of a theory of adult human moral development; Lawrence Kohlberg, and Carol Gilligan, known for her research in ethics and stages of moral development. Most people are intuitively aware of these stages of development: before you can run, one must learn first to walk. The same is true for accelerating a person's evolution.
Where this program breaks new ground is in the integration of the various stages of moral, egoic, and emotional development, individuated with the program participant's past experiences, values, and goals, to accelerate movement through these stages producing a lasting personal transformation. It reduces a process that normally takes 10 years to a mere 8 months to a year.
Personal Evolution occurs in three phases, over an average of 8 calendar months. Each phase of the program averages between 6 to 10 weeks.
Phase One addresses the clearing of negative emotional imprints, parental imprints, and limiting beliefs. The Practitioner or "Evolutionary Guide™" utilizes a variety of approaches, but in this phase relies heavily on Timeline Therapy and other processes from the field of NLP (Neuro Linguistic Programming).
After each session dedicated to clear a particular emotion (e.g., anger, fear, or resentment) people report an average of a 60% to 70% reduction of the individual emotional intensity, duration, or frequency of the reaction.
In Phase Two the person is taught how to manage their mind - attaining greater emotional facility, a more positive outlook, and higher self-esteem through education, increased awareness, custom-tailored practices, and exercises. People report this results in drawing boundaries more effectively, communicating with greater ease, and attaining more of what they want in an empowering, yet gracious way.
Phase Three focuses on integration through additional practices, exercises, and assignments to help them integrate their new capacities.
There are, of course, skeptics. However, the program has been tested over several years and hundreds of people and the program reportedly enjoys a success rate well over 85%. It is not appropriate for everyone, including those on mind or mood altering prescriptions or recreational drugs and people under age 25. With those caveats, Jason McClain stresses that the program is very effective with the large majority adults.
Jason D. McClain, the developer of the program, has been involved in the field of personal development since 1992, is influenced by Integral Theory and the AQAL model that arose from the work of Ken Wilber, and is an NLP Master Practitioner and Trainer.
Jason McClain regularly hosts free events to explain the program in detail. The next event is on Tuesday, April 30th in San Francisco, CA. Jason can be contacted directly through http://evolve-co.com. For more information about the next event, visit this page: http://evolve-co.com/events/categories/listings/events