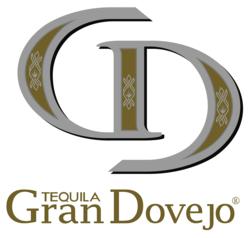 "I cannot recall, in recent or distant past, any brand scoring consistently as highly as Gran Dovejo. Multiple congratulations" said Dori Bryant, IWSC Group Event Director
San Francisco, Ca (PRWEB) April 02, 2013
Mendez Imports proudly announced today that their main product Tequila Gran Dovejo was awarded Best of Class in the Blanco and Reposado Tequila categories during the 2013 Spirits of the Americas competition. The blind tasting competition was held February 10th and 11th at Innisbrook in Palm Harbor, Florida. Gran Dovejo's Añejo also took home the Gold Medal for the Añejo category.
When asked about the accolades Frank Mendez, CEO of Mendez Imports, replied: "We are thrilled to see that our passion and goal of producing the finest tequila continues to be recognized in this and past events".
The Spirits of the Americas competition, part of the IWSC Group, is a competition which seeks to highlight the strong regional spirits of the Americas. Products were judged on a 100-point basis, concentrating on appearance, aromatics, flavor, mouth feel and finish. The judging panel was hosted by Jack Robertiello and comprised of industry experts including Robert Plotkin, Pat McCarthy, Thomas "Mac" MacFarland Gregory III, Olie Berlic, Francesco Lafranconi, Elayne Duff, Junior Merino, David Pickerell and Gregg Glaser.
IWSC Group Event Director, Dori Bryant, had the following to say about Tequila Gran Dovejo: "I cannot recall, in recent or distant past, any brand scoring consistently as highly as Gran Dovejo. Multiple congratulations."
Gran Dovejo is a small-batch, Ultra-Premium tequila, handcrafted by renowned Master Distiller Leopoldo Solis Tinoco. Gran Dovejo is produced at the Feliciano Vivanco distillery using only 100% of the finest, single-estate, Blue Weber agave grown in the highlands of Jalisco, Mexico. Gran Dovejo offers three handcrafted expressions: Blanco, Reposado, and Añejo. Learn more about Tequila Gran Dovejo at tequilagrandovejo.com, on Facebook at, facebook.com/pages/Tequila-Gran-Dovejo, and on Twitter, twitter.com/GD_Tequila
About Mendez Imports
Mendez Imports is the family owned and operated importer and distributor of the award-winning Gran Dovejo Tequila. They are based out of Northern California.
About the IWSC Group
The IWSC Group is the world leader in organizing wine and spirit competitions and events around the globe. The IWSC Group operates six brands including Spirits of Mexico, Whiskies of the World, The International Wine & Spirit Competition, Hong Kong International Wine & Spirit Competition and UK based 'What Food, What Wine?' competition and event.
For Sales and Information contact:
Frank Mendez
707.676.3401
Frank(at)Mendezimports(dot)com