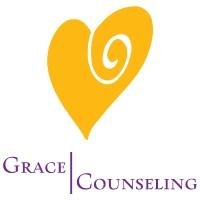 (PRWEB) April 01, 2013
Grace Counseling Center announces the addition of Caregiver Family Therapy to their practice. The center provides a myriad of services to Dallas and the surrounding areas that cater to children, adolescents, and adults alike on everything from addiction struggles to relationship issues.
Like many practices across the country, the counselors at Grace Counseling offer individual, couple, family, and group oriented settings for therapy but providing therapy specifically designed for caregiver families is a unique concept.
"Typical therapeutic approaches center on treating an individual with a mental or behavior difficulty," states Cheryl Rayl is the Director of Grace Counseling Center. "In the majority of circumstances this makes sense, as the patient suffering from depression, anxiety, or addiction must go through a series of cognitive and behavioral treatments in order to overcome their afflictions. Grace Counseling Center began to look beyond the individual to see how the entire family adjusts and reacts to change."
Many family members experience lifestyle changes or modifications in the role they play or function they serve when dealing with a disabled family member. Caregiver Family Therapy is an approach developed by Sara Honn Qualls, Ph.D. that focuses on preparing and guiding families who have become caregivers to a loved one through this frequently arduous process.
In performing CFT, therapists at Grace Counseling Center focus on empowering family members to make group decisions, facilitating coordination and communication amongst caregivers to best provide care and support each other, and balance the needs and growth of everyone involved. Therapists lead the family through the naturally occurring steps of initial diagnosis, various transitions, and appropriate care-giving stages during the progression of illness.
About Grace Counseling Center
Grace Counseling is a full-service counseling center that provides therapy to people of all ages in the Greater Dallas-Fort Metroplex. The range of services include group and individual counseling for substance abuse, mood disorders, and relationship issues as well as therapies targeting prevalent concerns amongst the adolescent population. Services also include drug and DNA testing and testing supplies. Caregiver Family Therapy is an additional form of assistance provided by Amy Kones.
~ Transforming Minds, Healing Hearts ~