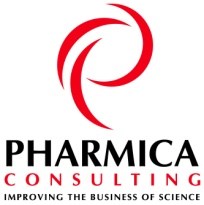 Today's advances in mobility, cloud-based solutions, and the ongoing evolution of social media are driving the type of learning being delivered today.
Princeton, NJ (PRWEB) April 22, 2013
Pharmica consulting (http://www.pharmicaconsulting.com) has served the life sciences industry for many years, and has become the de facto expert in SharePoint and collaboration. As part of its continued service to the industry, Pharmica will be hosting its 1st Annual Learning Conference on June 13th in Princeton, NJ.
http://info.pharmicaconsulting.com/pharmalearn2013
http://www.pharmicaconsulting.com/news/
PharmaLearn2013 is unique in that it draws together those of us in the learning and performance field to share that which is unique to the industry we serve.
"Delivering training and performance improvement in today's pharmaceutical environment continues to evolve with new strategies, tools, and paradigms all in search of a better, cheaper, and more efficient way of imparting learning and knowledge. Couple this with a heavy regulatory burden, a myriad of platforms to deliver training with, and a continued emphasis on training by regulatory agencies, PharmaLearn2013 seeks to allow industry colleagues to present and share the ways they are tackling these challenges," said Principal Jim Wetzel
"Today's advances in mobility, cloud-based solutions, and the ongoing evolution of social media are driving the type of learning being delivered today," said Matt Kiernan, Partner at Pharmica. No longer is it viable to produce online, page-turning text books that drone on for hours. Learners are looking to collaborate, they are looking to share, they are looking for just-in-time answers at the point-of-care. While this moves outside the realm of traditional training, it clearly reflects the limited nature of time people have to spend learning.
"Training for pharmaceutical professionals has, in times past, been dumbed down. Why? These learners are highly educated and capable of much more. Sophisticated learners require sophisticated training techniques," said Eric Lake, Partner at Pharmica. He continued: "By increasing the level of sophistication, not only do you provide a better learning experience, long-term retention of this knowledge can be realized, thereby decreasing overall costs of training long-term."
Those interested in learning more about Pharmica Consulting's service offerings can visit http://www.PharmicaConsulting.com. To request additional information, please contact Jim Wetzel at 610-996-3113
About Pharmica Consulting: Pharmica Consulting, one of the life sciences industry's leading consulting firms, provides a variety of offerings designed to help pharmaceutical and biotech clients achieve true Operational Excellence. Consultants at Pharmica invest the time needed to truly understand a client's specific challenges—and tailor solutions to help them create a more profitable business environment. Pharmica Consulting knows how to build effective strategies—and deliver against those strategies as promised.