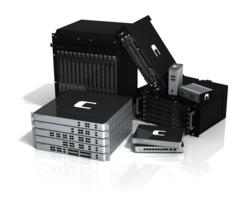 Following the great interest the Asian market has shown for Clavisters solutions and products we see it as a natural step to locally provide the Malaysian market with sales and technical support
Stockholm, Sweden (PRWEB UK) 2 April 2013
Swedish network security specialist Clavister, announced today that it has opened a new representative office in Kuala Lumpur, Malaysia to further enhance its presence within the APAC region.
This underlines Clavisters ambition to continuously expand its global network and range of services to serve international clients from every corner of the world. Headed by Jacqueline Lee, the new KL office complements Clavisters existing APAC offices.
Andreas Asander, CEO/APAC, Clavister said: "'Following the great interest the Asian market has shown for Clavisters solutions and products we see it as a natural step to locally provide the Malaysian market with sales and technical support".
Clavister is since some time back established in APAC and with the resent launch of a complete new range of products the company sets itself apart in addressing real issues that customers ranging from SMB to mobile operators and enterprises face when looking at network security challenges.
Next Generation Security Technology
Clavister's products are designed from the inside out, not only delivering the highest levels of protection against the ever changing threats that networks are challenged by, but also have an esthetical Scandinavian design. Clavister's products are developed for ease of installation, management and maintenance on any network. The user interface is easy to use and ensures that the highest levels of security are maintained