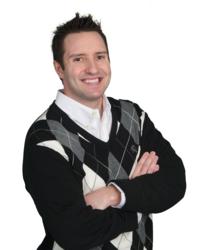 James passed the Google Analytics Individual Qualification Exam on January 23, 2013 with an 88%
Minneapolis, MN (PRWEB) April 02, 2013
Founder of JD Media Surge, LLC, James Dreesen recently became Google Analytics Certified.
James passed the Google Analytics Individual Qualification Exam on January 23, 2013 with an 88% and joined the exclusive list of certified analytics professionals in the United States.
The certification which is valid for 18 months allows individuals the opportunity to learn more about how Google Analytics works and how it's metrics can be applied to help their business and websites.
James recently released Exclusive Google Analytics Training and his Google Analytics Cheat Sheet to help other individuals who also want to become certified and learn more how Google Analytics can help increase businesses profits.
About James Dreesen:
James is the Founder of JD Media Surge, LLC which helps doctors get more new patients through search engine marketing. Doctors wanting 5-50 trackable new patients per month can reach James and get a Free SEM Analysis by calling 888-221-0865.