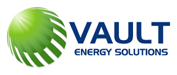 "We have taken the expertise gained from years in the Texas deregulated market and have applied that knowledge to helping New York consumers shop for the lowest rate among New York electricity providers
New York, NY (PRWEB) April 01, 2013
Vault Energy Solutions now offers New York electricity rate plans on its popular website vaultelectricity.com. Consumers in NYC and other parts of the state can now use Vault's comparison tools to find the lowest rate electric provider to fit their needs.
"We have taken the expertise gained from years in the Texas deregulated market and have applied that knowledge to helping New York consumers shop for the lowest rate among New York electricity providers," Says Devon Bass, Managing Partner of Vault Energy Solutions.
Launched in 2009, the site has quickly become a consumer favorite in Texas where consumers have enjoyed the power to choose for over a decade now. The New York section of the vaultelectricity.com website will feature electricity rates and electric company information for deregulated areas of New York State and the 5 boroughs of New York City; Queens, Brooklyn , Manhattan, The Bronx, and Staten Island.
Plans that are offered on the site include fixed rate / fixed term plans ranging from 6 months to 24 months as well as month-to-month plans for consumers such as students or military members who need more flexibility.
The site also offers variety of green electricity plans. Many providers offer electricity plans that feature power produced from renewable energy sources such as solar or wind. Such plans can be made up of up to 100% renewable energy.
In addition to rate information, Vault will continue to deliver news and electricity rates analysis tailored to the New York marketplace.
About Electricity Deregulation in New York
Electricity deregulation began in New York in 1996. Prior to that, consumers were required to receive electricity from a monopoly electricity provider. Electric choice in New York separated out the companies that deliver the electricity (called Energy Service Companies) from the retail electric providers that sell to the end user.
This means that New York consumers can shop from multiple providers to find not only the cheapest rate, but find the plan that is best structured for them. The switching process is seamless for the consumer, there is no power disruption, and the electricity still comes down the same wires.
About Vault Energy Solutions
Vault Energy Solutions operates the popular electricity provider comparison website vaultelectricity.com. The site offers information on electricity rates for Dallas, Fort Worth, Houston, and hundreds of other cities in Texas. Now the company's offerings have been extended to other deregulated states.