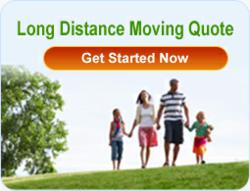 Compare Moving Quotes – Find the Best Moving Companies
(PRWEB) April 01, 2013
There are risks to hiring long distance movers or any local moving companies that claim to move home or office contents that have not been reference checked. Industry standards dictate the license and insurance requirements businesses should meet before representing itself as a moving service. However, the only way for a customer to be sure of trustworthiness before retaining the services of a moving company, is to examine each company from which a moving quote is provided. Time is involved to research the reputation and credentials of these businesses.
To save time, and potentially avoid the sad consequences of hiring a less than honest moving service, Longdistancemovingcompanies.com pre-screens all long distance movers and North Carolina moving companies before adding them to their database. The database generates online quotes for customers seeking a variety of moving services. Some of these include; local and long distance movers, auto transport, boat transport and storage, piano movers and even movers that can handle home or office overseas moves. Customers are confident in know that the moving estimates provided to them through Longdistancemovingcompanies.com come only from businesses with exceptional track records that have met and surpassed all industry standards.
When planning a move customers are looking to stay within their budget, but they also want to be sure that they are working with a reliable moving service. Lowball estimates may look good on paper, but without knowing if the moving company will provide all they promise, or perhaps much less, it is a gamble most customers aren't willing to take. Longdistancemovingcompanies.com provide expert moving advice for all types of moves in addition to verifying the track record and reputation of the moving service online quotes they provide. Reducing the risk, reducing the stress and saving customers money is what Longdistancemovingcompanies.com do best.
About Longdistancemovingcompanies.com:
Longdistancemovingcompanies.com are committed to providing exceptional level of service to customers planning local or long distance movers. They offer online moving quotes from only pre-screened, honorable moving service companies.