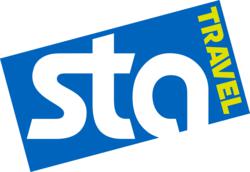 We take pride in the service and value that we provide to the student community as we endeavor to make travel for students easier and more affordable
Dallas, TX (PRWEB) April 18, 2013
The partnership, which formed on April 2, 2012 aims to promote scholarships and financial aid among UCEAP participants traveling and studying abroad. Additionally, STA Travel has created the UCEAP scholarship fund and donated an initial sum of $10,000 that will be distributed as Travel Awards to select UCEAP students who book their airfare through STA Travel. STA Travel will also make a donation to the scholarship fund for each UCEAP student that books travel through STA Travel.
UCEAP participants are encouraged to take advantage of the STA Airfare Deposit Program, which gives them the unique opportunity to reserve any airline ticket with just a $300 deposit and have up to 7 days before departure to pay the balance, allowing them to book early and save money while securing their airfare in advance.
"We take pride in the service and value that we provide to the student community as we endeavor to make travel for students easier and more affordable," quote from Kevin Jacobs, Managing Director USA & Asia for STA Travel
"As a leader and innovator in study abroad for over 50 years, UCEAP is committed to providing access to scholarships and we are excited to align with STA Travel on a shared vision to help more students study abroad. When you book with STA, you are supporting future students participating on UCEAP programs while simultaneously taking advantage of all of STA's services, including STA's knowledgeable travel experts, the Airfare Deposit Program, and price match guarantee," quote from Jean-Xavier Guinard, Associate Vice Provost and Executive Director of UCEAP
About STA Travel
STA Travel is the youth travel expert enabling students and young adults to explore the world by creating experiences filled with adventure, discovery and personal growth. We offer a unique range of products with exclusive student discounts on airfare, accommodations, tours, rail passes and more. Globally we are present in over 60 countries through a combination of our 240 retail stores or our franchise partners, sending more than 2 million travelers away each year.
About UCEAP
The University of California Education Abroad Program (UCEAP) has served as the UC system-wide international exchange program since 1962. Serving all ten campuses, UCEAP continues its support of the University of California's mission through academic instruction and exchange relationships around the world. Through study abroad, UCEAP provides the opportunity for students to become international citizens and global thinkers, equipping them with the understanding and skills necessary for success in the global marketplace.