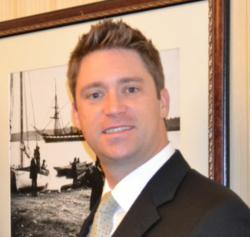 significant differences in the process and execution
Baltimore, MD (PRWEB) April 18, 2013
Crawford Advisors, LLC has introduced a unique benefits process available to qualifying organizations. It is designed to show participants how their health and welfare employee benefit plans compare to the highest performing plans in the nation and provide a strategic plan for improvement.
Coined "The Advantage" – it is essentially a personalized workshop that organizations may participate in to expertly benchmark their performance in 11 critical indicators that impact overall plan cost.
"Years of expert analysis lead by our consultants and underwriters have identified significant differences in the process and execution of 11 critical areas that drive plan cost", says William Grossmiller, a benefits consultant with Crawford Advisors.
Now constructed into a concise consultative framework, The Advantage is made available to prospective organizations looking for ways to reduce healthcare costs, increase productivity, eliminate compliance risk and improve the ability to recruit and retain top talent.
Perhaps rightfully so, Crawford is keeping much of the particulars close to the belt, but has stated that a number of high-profile organizations have retained the employee benefits firm to execute the details provided in the report.
"We are a boutique firm committed to providing national experience with high-touch service," says Reagan Crawford, Managing Member of Crawford Advisors. "Any partnership needs to be mutually beneficial and this approach allows our team to understand, formulate and if appropriate - present our tools, capabilities and resources as relevant."
Time is the only investment companies need make to participate in The Advantage. And that is even guaranteed. Grossmiller states that he will write a no-questions-asked check of $450 to any participating organization that felt their time could have been better spent.
The power of this structured workshop is the 3 year strategic plan that is provided to participating organizations. Consultants uncover an organization's benefit challenges, strengths and opportunities and place solutions in a framework built for immediate execution and impact.
Please contact William J. Grossmiller, V of Crawford Advisors directly for more information. 800-451-8519. http://www.crawfordadvisors.com/go/evaluation
About Crawford Advisors, LLC
Crawford Advisors works with companies of all sizes to design, implement and administer health, life, disability and voluntary benefit programs. The end result is a program that is cost effective, maximizes employee value and meets the needs of your company's bottom line.
A leading boutique firm, with a global reach – large enough to offer the services of our national competitors, but small enough to give the personalized attention companies need. Housing advanced resources to be the Single Source Solution® for a company's employee benefit needs, Crawford's model is flexible enough to tailor its services to meet a company's specific circumstances.