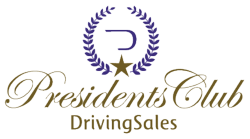 We're excited to offer a remarkable line-up of speakers for the DrivingSales Presidents Club, all speaking on topics critical to dealership operations - from future economic forces to solving critical process breakdowns to trends in dealerships valuations
Salt Lake City, UT (PRWEB) April 01, 2013
DrivingSales today announced that a diverse and influential group of business leaders is set to join Seth Godin in the keynote speaker line-up at the inaugural DrivingSales Presidents Club, an exclusive event for dealership presidents, principals and general managers. The speakers, who will focus on the three foundational elements of successful dealership operations – Capital, Brand and People, include leadership consultant and entrepreneur David Ibarra; Erin Kerrigan, Managing Director of the Presidio Group; Duncan McCall, CEO of PlaceIQ; Jonathan Ord, CEO and Founder of DealerSocket, Inc.; Shaun Raines, Director of Business Development for DrivingSales; Raj Sundaram, President of DealerTrack's Dealer Solutions Group, and Tom Webb, Chief Economist for Manheim Consulting. The event will be held at the Waldorf Astoria in New York City on Sunday, April 21st through Monday, April 22nd, 2013.
"We are excited to offer a truly remarkable line-up of speakers for the inaugural DrivingSales Presidents Club, all speaking on topics critical to dealership operations - from future economic forces to solving critical process breakdowns to trends in dealerships valuations," said DrivingSales CEO and Founder Jared Hamilton. "Because our event is designed for a select group of presidents, dealer principals and general managers, direct interaction between experts and attendees will be maximized – and all content will be laser-focused on helping dealerships better manage their three most important assets: Capital, People and Brand."
The DrivingSales Presidents Club keynote speaker line-up includes:
"Your Brand" Speakers:

Seth Godin, an entrepreneur and best-selling author who was named one of the top 21 speakers for the 21st century by Successful Meetings magazine. Godin will share his unparalleled marketing wisdom and business expertise designed to inspire the kind of remarkable thinking that can transform business ideas and practices.
Duncan McCall, CEO of PlaceIQ, will share never before seen data on mobile customer behavior and how to intersect with consumer types along their shopping journey.
Raj Sundaram, President of DealerTrack's Dealer Solutions Group, will explain how a dealer's brand is ultimately driven by how he/she does business, both online and in the showroom.
"Your Capital" Speakers:
Tom Webb, Chief Economist for Manheim Consulting, will reveal how future economic forces are set to shape labor market and conditions, as well as how the coming increase in wholesale supplies will impact used vehicle prices and alter operating strategies.
Erin Kerrigan, Managing Director of the Presidio Group, will illuminate trends in dealership valuations and the buy/sell market. She will also provide a review the dealership valuation cycle – why dealerships rise and fall in value and what could prompt the next decline.
Shaun Raines, Director of Business Development for DrivingSales, will discuss turning metrics and knowledge into profits. He will cover the best practices for analyzing vital marketing and sales metrics, and focus on areas of website development, online-vehicle merchandising, third-party inventory sites and lead services, OEM leads, SEM, and operational structure.
"Your People" Speakers:
David Ibarra, a leadership consultant and entrepreneur, will focus on management activities that get results.
Jonathan Ord, CEO and Founder of DealerSocket, Inc., will offer key solutions for the most common breakdowns in dealership processes.
The DrivingSales Presidents Club offers dealer principals a place where they can access the right, relevant information to lead their dealerships – profit-building information filtered through those who understand it best: innovative leaders from inside and outside the industry who have built great business strategies; progressive dealerships who are making a difference on the ground, and the forward-thinking general managers and dealership principals who not only know what information matters, but how it matters.
The event, which is dealer-designed to cover the topics most relevant to the challenges of dealership leadership today, also emphasizes peer interaction and idea-sharing forums. Attendance at the event is limited to just over 100 Dealership Principals. Visit the DrivingSales Presidents Club website to register and for more information.
About DrivingSales
Founded in 2008 and dedicated to the dealer community, DrivingSales is a business intelligence and performance improvement company that delivers unbiased*, profit-building information to make automobile dealers more successful through three distinct channels: DrivingSales Data, DrivingSales University and DrivingSales Media. DrivingSales Data houses the largest database of cross-vendor, dealership performance data in the North American auto industry and provides dealerships with the most statistically accurate performance benchmarks and metrics for their marketing and technology investments. DrivingSales University is a fully interactive online university that offers advanced profit-building strategies to automotive professionals through hundreds of classes taught by world-leading experts. DrivingSales Media connects dealers to peers and information through its global media assets, including DrivingSales.com, the world's largest automotive social network; The Dealership Innovation Guide, an industry leading quarterly publication; DrivingSales Executive Summit, the top automotive conference for progressive dealers, and DrivingSalesTV, Web TV covering everything car-dealer related. Approximately one in every three dealerships in the United States has a registered member in the DrivingSales community.
*Vendor Neutral Policy: Dedicated solely to making dealerships more profitable, while also providing benefit to automakers and the industry as a whole, DrivingSales adheres to a strict vendor neutral policy through each of its channels. This means the company only provides unbiased information, not 'pay-to-play' follow up services -- and never accepts payment in exchange for media coverage or lets potential advertisers dictate messaging or create bias in any of its channels.
DrivingSales Media Relations:
Melanie Webber (melanie(at)mwebbcom(dot)com), mWEBB Communications, 424.603.4340
Angela Jacobson (angela(at)mwebbcom(dot)com), mWEBB Communications, 714.454.8776