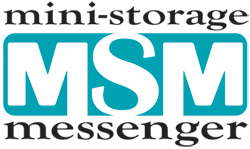 Phoenix, AZ (PRWEB) April 01, 2013
"Mini-Storage Messenger" now offers the dynamic new marketing resource "Crush Your Competition: 101 Marketing Tips for the Fastest Way to Huge Profits" by Marc Goodin. The book is available for purchase at http://www.ministoragemessenger.com for $24.95.
"Crush Your Competition" provides 101 weeks of specific, proven marketing ideas designed to be implemented with minimal or no cost with the goal of maximizing profits. Topics include the following:

Step-by-step guide to marketing a self-storage business
No-cost strategies for keeping clients longer and increasing referrals
Tips to improve customer service and rent more units
Tactics for penetrating the market
Maximizing sales from drive-by and walk-in prospects, telephone calls, Internet users, retail customers, and existing tenants
Strategies for competing with the real estate investment trusts (REITs) and large operators
Personal insights and case studies
Author and civil engineer Marc Goodin has over 20 years of experience as a self-storage developer and owner in the United States and Canada. He has drawn from his real-life marketing experience to create a hands-on marketing tool complete with examples, ideas and strategies that may be implemented immediately.
About "Mini-Storage Messenger"
"Mini-Storage Messenger" is the leading monthly trade magazine covering the global self-storage industry. MiniCo Insurance Agency, LLC, publishes "Mini-Storage Messenger" in both print and digital formats. Other publications include the "Self-Storage Almanac," "Self-Storage Canada," "Self-Storage Now!," and the "Self-Storage Buyer's Guide."
About MiniCo Insurance Agency, LLC
MiniCo Insurance Agency, LLC, was founded in 1974 as a provider of specialty insurance products and publications for the self-storage industry. Today the company is a full-service managing general agency offering multiple specialty property and casualty insurance products for a variety of unique industries and exposures. MiniCo Insurance Agency, LLC, the parent company of MiniCo Insurance Agency of Canada, Incorporated, is a member of the Aran Insurance Services Group.