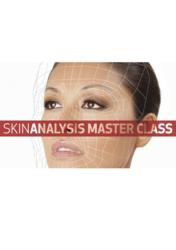 Medical research and their breakthroughs in the form of active ingredients and modalities have the ability to transform skin and hence we must ensure our clinic partners are leading in the way they understand and treat skin
Sydney, Australia (PRWEB) April 02, 2013
With unrivaled industry information, this special National Masterclass tour will set the amateurs apart from experts by covering a range of areas vital for creating a thriving business. Some of the topics in the Masterclass include; learning about dermal structure and function, how specific cosmedical-grade ingredients work both in and with the skin and how to create a skin health prescription for clients to support normal skin function and cell optimisation.
Presented by qualified dermal clinician and beauty therapist Zoe Hinton whose passion and flair for skin spans from working in the relaxing ambience of Spa Chakra in Hayman Island and Medi-spa Harbour Day Spa Gold Coast & Cleveland, to the demanding environment of paramedical skin clinics (where indulgence is blended and often sacrificed for corrective skin treatments that make a physiological skin difference) Zoe understands the nature of the therapist-client relationship, and most importantly the need to communicate technical skin theory to clients in a way they can understand and act upon.
As the Business Development and Education Manager for Inskin Cosmedics, Zoe brings a wealth of knowledge and experience to the Masterclass with the hope of changing the way beauty therapists look, talk and treat skin. Zoe is super passionate about her work, her love for skin is contagious and her empathy towards ensuring the industry is constantly up to date is admirable.
Marie Enna-Cocciolone CEO & Founder of INSKIN COSMEDICS & O COSMEDICS believes it's her responsibility as a skincare manufacturer and distributor to ensure her clients are well informed and abreast of technological and skin science breakthroughs. "In an aging population the beauty and cosmetic industry has had to step up in order to support skin correction and skin preservation. Medical research and their breakthroughs in the form of active ingredients and modalities have the ability to transform skin and hence we must ensure our clinic partners are leading in the way they understand and treat skin" says Marie.
With 28 years industry experience Marie admits "sometimes this means we must re-educate beauty therapists about the structure and function of the skin. Biomimetic technology and advanced delivery systems allows us to get to the source of the skin breakdown or ailment, hence the need for advanced education is critical. This skin analysis Masterclass is designed to ensure all INSKIN COSMEDICS partners are working at international benchmark standards. There has never been a better time to be in on the INSKIN COSMEDICS difference."
Masterclass Details:
Victoria: Monday 15th April 2013
New South Wales: Monday 20th May 2013
Queensland: Monday 24th June 2013
Time 9:30am – 5:00pm
Cost: $99.00 per person (or a discounted price of $89.00 when booking two or more people). Cost covers a comprehensive collection of notes, morning tea, lunch and afternoon tea.
For further information contact:
Contact P: (02) 9712 8188 / F: (02) 9718 8288 / E: team(at)inskincosmedics(dot)com