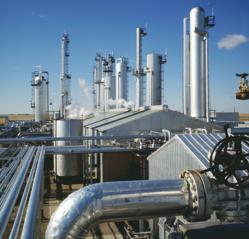 Each of us, within the next ten years, will experience a water related event: a flood, an infrastructure failure, an interruption to business, an economic disruption - each could have a bigger impact on our lives than we've ever experienced before.
Oxford, UK (PRWEB) April 02, 2013
The Summit will focus on the lessons to be learned from other successful industries - from produced water, mining, pulp and paper, and food & beverage companies. Keynote speaker Jerry Linenger, ex-NASA astronaut, suggests that the closed eco-system of the space station is a perfect parallel with planet earth – water is critical to both, and also a finite resource. Conservation and reuse will thus drive the search for new technology as climate change and disruption increase the difficulties of water and services provision. The Summit showcases the most viable water technologies - those that will shape the success of crucial new strategies for sustainability. These will be of interest to engineers and water companies, clients and investors.
Other speakers, over 100 throughout the 2-day conference, will talk in four strands:
1. Desalination, featuring the Water Technology Idol. Contenders are:
Carrier Gas Extraction (CGE) – MIT's Prakash Narayan will present this novel humidification-dehumidification desalination technology.
Polymeric-ceramic Membrane – Water Planet Engineering's Lee Portillo will present a new membrane material that combines the robust performance and cleanability of ceramics with ease of manufacture and economics of polymerics.
Low-temperature Distiller – Watersolutions' Mark Lehmann will introduce the company's new thermal desalination system.
Membrane Integrity Sensor (MIS) – MINT Limited's Adrian Yeo will introduce an instrument that monitors MF/UF permeate to detect minute changes in water quality that provide an immediate indication of a loss of membrane integrity
2. Leadership, featuring a workshop for a rare gathering of leaders from over 40 countries, including:
Archard Mutalemwa, CEO, DAWASA, Tanzania
Rachmat Karnadi, Chairman BPPSPAM, Ministry of Public Works, Indonesia
Shayo Holloway, General Managing Director, Lagos Water Corporation, Nigeria
Khalid Tahri, Directeur des Techniques et Ingénieries, ONEE (formerly ONEP), Morocco
Loay Al Musallam, CEO, National Water Company, Saudi Arabia
Dr Vaino Shivute, CEO, Namwater, Namibia
Hussain Abdulhussain, CEO, Haya Water, Oman
His Excellency Adel Mohammad Al-Roumi, President, Partnerships Technical Bureau, Kuwait
His Excellency Shaikh Nawaf bin Ebrahim Al Khalifa, CEO, Electricity and Water Authority, Bahrain
3. Latin America, with speakers drawn from public and private water and the natural resources industries, including:
German Ruiz, Director General, SAPA, Mexico
Patricio Matiz Vega, General Director, Aguas de Antofagasta, Chile
Rossina Manche, General Manager, Sedapal, Peru
Paula Bittencourt, CFO and Investment Officer, COPASA, Brazil
Jorge Martinez, Mayor of Ibarra and President of the Ecuador Mayors Alliance
Yesenia Calderon Solano, Executive President, Institute for Aquaducts & Sewers, Costa Rica
Guillermo Scarcella, President, Buenos Aires Water Company, Argentina
Roberto de Andraca, Chairman, CAP, Chile
Jose de Pierola, Water Resources Manager, Copper Corporation, Peru
4. Corporate Water Risk, looking at measurement, management, stewardship and partnership, including:
Miguel Castellanos, Environment Health & Safety Director, L'Oreal, France
Joe Swearman, Manager Advanced Water, Consol Energy, USA
Karl Fennessey, Director Sustainable Development, ConocoPhilips, USA
Laurie Reemeyer, Project Manager Mining and Metals, AMEC, USA
Richard Garner, Water Manager, Anglo American, South Africa
Laurie Reemeyer, Project Manager Mining and Metals, AMEC, USA
Meg Garakani, Corporate Environmental Manager, Holcim, USA
Karl Fennessey, Director Sustainable Development, ConocoPhilips, Netherlands
Alister Wyness, Group Water Expert, BP International, UK
Stewart Lindsay, Director Corporate Affairs, Bunge Ltd, USA
Ron Bolmeijer, Water Specialist, Heineken, Netherlands
Michael Corkery, Water Management CO-Eng, Nestle, Switzerland
Tom Cooper, Head of Corporate Water, Intel, USA
On the evening of Monday 22nd former President Vicente Fox of Mexico is the guest speaker at the Global Water Awards gala dinner ceremony. The Awards for 2013 include new categories such as the Water Stewardship Award, and the Water Leaders' Award which is supported by the Global Water Leaders' Group. The Global Water Awards acknowledge the most important achievements in the international water industry. See http://www.globalwaterawards.com for full details.
The Global Water Leaders' Group, a not-for-profit organisation, is concerned with the development and implementation of practical answers to the world's water issues. Working with dynamic CEOs from across the industry, and supported by management consultants McKinsey, this is a major global initiative to accelerate change in the water industry. See http://www.globalwaterleaders.org for full details.
Other items on the 2-day programme are 40 round-table sessions and a structured individual networking facility.
A limited number of press passes are available – contact rn[at]globalwaterintel.com.
*Global Water Intelligence (GWI)
+44 1865 204208
http://www.globalwaterintel.com
**International Desalination Association (IDA)
http://www.idadesal.org