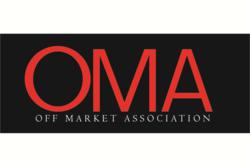 It appears that the commercial real estate markets finally turned a corner in 2012.
San Francisco, CA (PRWEB) April 03, 2013
2012 turned out to be a strong year for commercial real estate transactions and lending, and 2013 looks to be opening along the same strong lines. A positive outlook from lenders means that those who are looking to finance net lease transactions should have plenty of options to make those deals a reality.
After virtually disappearing for nearly 5 years, CMBS lenders have returned to the market and are expanding their portfolios with more triple net lease properties according to the National Real Estate Investor.
"It appears that the commercial real estate markets finally turned a corner in 2012 as defaults dropped significantly and lenders re-entered what had been a stagnant market. With interest rates at all time lows, we expect to see continued aggressive investments into the CRE markets with correspondingly aggressive lending practices spurred by demand and competition," said Terry Robinson, president of The Off Market Association and Sunovis Financial.
With a slowly strengthening U.S. economy - or at least a robust Wall Street - lenders are lowering rates versus last year while they are also more willing to underwrite larger loans. In addition, the current low spreads are allowing CMBS to compete successfully with portfolio lenders by extending lower rates to borrowers, says Robinson. Banks and life insurance companies have also become more aggressive in their lending as they see a stabilization in the real estate markets.
Market participants are seeing both on market and off market transactions occurring as REITs try to get closer to the development process. New construction, something that has been missing from the commercial real estate market, is causing borrowers to chase new sources of capital to get in at the initial stages of development.
In general, net lease owners have two available sources for financing. Credit tenants can execute a full underwriting at attractive rates, depending on the tenants credit. Non-credit tenants, on the other hand, will find that the buyers options depend on a number of factors including the market, the tenant, the operations, and whether the building is meant for a special purpose.
Typically special purpose buildings such as restaurants are more difficult to finance, while general purpose building such as warehouses will find their options increased. Underwriting is typically based on the market rate of the property if it were to go vacant.
Financing can range from 60 to 90 percent depending on the tenant and the purpose of the building.
About The Off Market Association
The world is changing and has changed. Old ways of doing business don't always apply. The Off Market Association (OMA) brings a new, exciting and visionary way to do business to all our members.
OMA uses a cutting edge technology and platforms, a deal desk, and extensive contacts across the US for commercial real estate transactions, bank note sales, small business advising and SBA loan services. The OMA is affiliated with Sunovis Financial and Genesis Capital to provide investors with access to capital and quick financing.