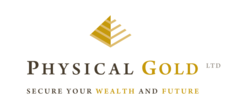 Gold works best as somewhere to invest reserves and as an insurance policy to protect the value of your money
(PRWEB UK) 1 April 2013
Money Week has recently published an article about the future of gold investment and what's in store for the commodity.
Gold investment has been pulled in two different directions of late, with large hedge funds and the city moving away from gold during the first quarter while private investors and emerging market central banks have continued to accelerate their purchases of physical gold.
Bengt Saelensminde suggests not taking speculation too seriously, writing: "Nothing moves in a straight line – be it up or down. And as far as broker research goes, you'll always find plenty of differing opinions. So, you must always be wary of these types of broker reports."
He also pointed out that so far this year the US mint has reported sales of 265,000 oz of gold coins, 210,000 oz up on last year. This year's March sales are up 50% on last year.
A spokesperson from Physical Gold said:
"Gold investment works best as a long term investment and as Bengt highlights, it is important not to be too influenced by speculation. Gold works best as somewhere to invest reserves and as an insurance policy to protect the value of your money."
Physical Gold Ltd is a leading UK gold dealer, helping investors diversify their portfolios with innovative investment solutions. Renowned for their ground breaking products such as the Sipp gold and Gold Accumulation Account, the firm specialise in providing customers with tailored assistance in sourcing the best gold for their personal requirements. Based in London, the team are BNTA accredited and have an unrivalled knowledge of the gold market as well as an exceptional understanding of the general financial markets.