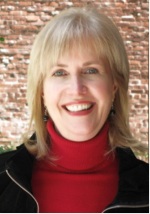 ITMI's pioneering initiative to integrate human trafficking awareness education into its tour director certification program is a giant step forward in the battle to eradicate this horrific crime
Nashville, TN (PRWEB) April 02, 2013
Nashville, TN, March 21, 2013 – The Trafficking in America Task Force is a non-profit organization dedicated to educating Americans about the sale of men, women and children into sexual slavery and forced labor, a multi-billion dollar industry worldwide. The annual Trafficking in America Conference, which is open to the general public, will be held May 23 -25, at the Inn at Opryland, (formerly the Radisson). Early bird registration and hotel discounts end May 2nd.
"Sex trafficking and modern day slavery are among the greatest human rights violations of our time," said Joan Keddell, vice president of the International Tour Management Institute (ITMI). "Today, more people are enslaved than at any time in human history. By knowing what to look for, everyone can play a part in helping to eradicate this problem. I value the contribution that Trafficking in America is making to this effort and I am pleased to have an opportunity to provide the interactive awareness training that we have developed at ITMI, to conference participants."
"We recognize that tourism industry professionals can play an important role in identifying and reporting suspicious behavior in hotels, airports or other places where victims are transported or exploited," states Yvonne Williams, co-founder and president of Trafficking in America Task Force. "ITMI's pioneering initiative to integrate human trafficking awareness education into its tour director certification program is a giant step forward in the battle to eradicate this horrific crime. Joan's knowledge and experience will provide conference participants with valuable tools and insights to take action in their in their daily lives."
Since 1976, ITMI has been the premier training and certification institute for travel and tourism professionals, its more than 7,000 graduates from around the world lead tours on every continent. In 2012, ITMI launched the first human trafficking awareness training program for tour directors and guides. Since then, every ITMI class has received human trafficking awareness education. In January 2013, ITMI became the first travel institute to sign the ECPAT Code of Conduct for the Protection of Children from Exploitation in Travel and Tourism. ITMI is paving an exciting new pathway for the tourism industry by teaching all of its students how to recognize the signs of human trafficking.
About Trafficking in America Task Force:
Trafficking in America Task Force is a 501c3 non-profit charitable organization and has been working since 2004 to educate the American population about the reality of the sale of American women, men, and children into sexual slavery for the profit and pleasure of their perpetrators, and that the forced labor trafficking of both adults and children is real in this country.
Our vision is to help eliminate the human trafficking of women, men and minor children in America, and to provide a culture for our children free of sexual exploitation and slavery, where people know and own their own intrinsic value.