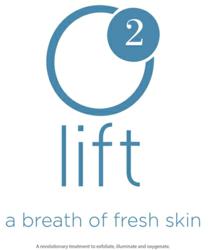 enzymes, oxygen, and stem cells are combined into one incredible skin rejuvenation treatment
Delray Beach, FL (PRWEB) April 04, 2013
The five step O2 Lift being introduced at Bella Reina Spa is revolutionary. It combines enzymes, oxygen and stem cells into one incredible skin rejuvenation treatment. The use of papaya and pineapple enzymes gently exfoliates the skin prior to the ground-breaking use of an effervescent masque that oxygenates the skin at the cellular level.
With the skin primed and ready for infusion, pure plant stem cells are then massaged into the skin for total skin illumination. Not only is the O2 Lift a standalone treatment, it has been combined with the Microcurrent Non-Surgical Facelift as a true muscle-lifting, age defying treatment.
For years, clients have raved about the Microcurrent Non-Surgical Facelift as it works out the underlying muscles and is similar to having a "workout" for the face. Now combined with the O2 Lift, not only are the muscles getting a workout, but the underlying cells are getting an infusion of oxygen.
For more information on the O2 Lift or the Microcurrent Non-Surgical Facelift, call the spa to speak with a coordinator or a master aesthetician at 561-404-7670.
About Bella Reina Spa - Bella Reina Spa is the leading provider and definitive authority on beauty, wellness and spa treatments in the South Florida area. The spa is dedicated to providing outstanding services and anti-aging treatments, like the non-surgical facelift or the slimming infrared body wrap, to guests with busy lifestyles. Bella Reina Spa was created by Nancy Reagan, a nationally recognized expert in beauty, nutrition, weight loss, skin care and makeup. Nancy and Bella Reina Spa have been featured in the New York Times, WebMD, PC Advisor for her industry expertise and business success. To learn more about how Bella Reina Spa is constantly innovating spa services, programs and packages please visit Bella Reina Spa.com