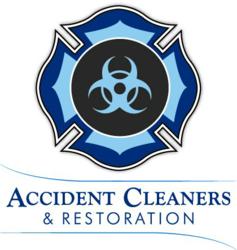 Gainesville, FL (PRWEB) April 03, 2013
Accident Cleaners is proud to unveil its Accident Cleaners Cares Program. Florida Vital Statistics reports there were 2,765 deaths by suicide making this particular type the 9th leading cause in the state in 2011. Accident Cleaners has dealt with these emotionally devastating cases and has decided to assist in the best way they can.
As a continuation of Accident Cleaners service to the community, they have established a program to assist families who have experienced the unfortunate and tragic loss of a loved one due to suicide.
Accident Cleaners' desire is to reduce the confusion and stress of these tragic situations by providing free biohazard cleanup services to the family who is suffering. Accident Cleaners will grant two of these gratis service cleanings each year to families who are referred to them by members of our Partnership Network Program.
To learn more about the Accident Cleaners Partnership Network click here
For inquiries regarding the Accident Cleaners Cares Grant, please contact crystal (at) accidentcleaners (dot) com or call 866-402-9112 x 100.
__
Since 1999, families have placed their trust with Accident Cleaners. From start to finish, they're with you, helping to lessen the trauma. As a properly licensed, insured, locally owned and operated company, they have earned trust and praise from past clients and are recommended by many insurers. They provide complete cleaning, sanitation, deodorization and repair of the property. They're proud of how they help their clients in a very difficult time and stand behind their work.