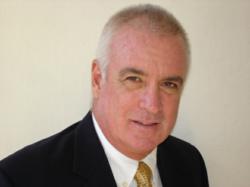 To patients who want to prevent or treat sudden dental problems, the first line of defense is sensible information about what to do
Petaluma, CA (PRWEB) April 02, 2013
Educator and cosmetic and general dentist, Clyde L. Schultz, DDS, has announced the launch of a new, patient-focused website created by dental website design leader, ProSites, Inc. Dr. Schultz's website is recognized as a resource for important information and links to educate the community on topics ranging from preventive hygiene to dental implants in Petaluma to restoring comfort and function that make a healthy looking mouth a source of comfort and pride. "The resources in our website are intended to help patients better understand the cause of dental problems and the treatment options from which to choose," said Dr. Schultz.
The website possesses interactive attributes including educational videos about Dr. Schultz's involvement with Doctors Improving Healthcare and a Smile Gallery feature to allow individuals to see photos of some of the doctor's previous work on current patients. Current and prospective patients now have access to information about dentures, restorations, and other services, along with helpful dental links, before and after photos of dental procedures, and other informative content when they visit the website. Some of the services offered by Dr. Schultz include:
Cosmetic Dentistry
Implant Dentistry
Restorative Dentistry
Family Dentistry
Full and Partial Dentures
The website also utilizes extensive search engine optimization techniques to reach patients and local consumers who are searching for relevant information about family dentistry in Petaluma. "To patients who want to prevent or treat sudden dental problems, the first line of defense is sensible information about what to do," said Dr. Schultz.
About Clyde L. Schultz:
Dr. Schultz attended the University of California at Davis and graduated a Regent's Scholar from the School of Dentistry at the University of California at San Francisco. He has taught at several universities, including University of the Pacific in San Francisco, as well as the Universities of Washington and Oregon. He is a member of the American Dental Association, California Dental Association, Redwood Empire Dental Society, and International Association of Business Communicators.
Dr. Schultz was one of San Francisco's leading cosmetic and restorative dentists for over 27 years. In 2007, he relocated to combine his big-city experience and skills with a small-town focus on personal attention and comfort. His award-winning practice has been recognized over and over for the general and cosmetic solutions he and his team provide for Sonoma County families. For more information on Clyde L. Schultz, DDS, please visit the website at clydeschultzdds.com.