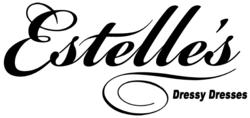 The fact that the community stepped up and created this grand event for Katelyn is really an amazing thing...
Bohemia, NY (PRWEB) April 22, 2013
On April 22, Estelle Schlossberg, owner of Estelle's Dressy Dresses, responds to an article published by WBIR detailing one teen's wish to go to prom despite her life-threatening cancer.
According to WBIR, 14-year-old Katelyn Norman from Tennessee has been granted her wish to go to prom. At only 14, Norman has been fighting bone cancer for two years and the doctor says it is spreading. Community members from Campbell County, Tenn. have held numerous blood-drives to help facilitate transfusions to save her life, the article says. Upon learning of her terminal diagnosis, Norman created a bucket list with one of her top wishes being able to attend prom.
The Campbell Community answered Norman's wish and organized her very own prom. As part of the event, people donated everything from DJ services to dresses.
As a leading retailer of Long Island prom dresses, Schlossberg says she applauds Norman for being positive during such a hard time and applauds the community for making her wish come true. "Prom is something that no one should have to miss out on," she says. "It's one of the best nights in a high school student's life. The fact that the community stepped up and created this grand event for Katelyn is really an amazing thing. It shows how compassionate people are and it allows her to have the one night that she's been waiting for since entering high school."
Schlossberg adds that every young girl deserves a night of glitz a glam at their prom. "That night will be a celebration of her life and it's so important that people realize how important it is to remain positive during hard times. I wish her the best of luck and I hope she has the best prom night ever."
Estelle's Dressy Dresses is the world's largest dress shop, featuring over 20,000 quality prom, wedding, cocktail, kids and plus size dresses at affordable prices. Estelle's is committed to helping you find the perfect dress for any occasion in its 37,000 square foot megastore. In 2012, Estelle's was voted the "Best Women's Wedding Evening Wear" destination on Long Island of 2012 by the Long Island Press. As a leading dress shop, Estelle's strives to help you look your best at the most important times in your life.
#####