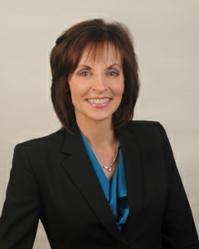 Huntington Beach, CA (PRWEB) April 01, 2013
Debbie De Grote has formally announced the launch of Excelleum™ Coaching & Training; a company focused on helping businesses and sales professionals to achieve at the highest levels.
With over 30 years experience as a top producing sales person and veteran business coach Debbie understands what it takes to succeed at the highest level, achieving top 10 sales status worldwide for her company prior to transitioning to her real passion…coaching and training.
Debbie has personally created the processes and curriculum used in her high level coaching programs which include Black Diamond Coaching for super achievers and an advanced course in Neuro-Linguistics called Speak No Evil – Power Persuasion Training To Build Rapport and Close More Sales.
At Excelleum™, the bottom line is the bottom line. When excellence matters to you and your organization, Excelleum™ is the company to get you there.
About Debbie De Grote:
Debbie De Grote is top producing sales person, veteran business coach, consultant and trainer. Debbie's story is unique and inspiring. She began her sales career at the age of 18 and sold her first house while in high school. Debbie then continued to expand her skills and growth in the sales industry. Building her business on her own…without the support of a team…Debbie sold 160 homes per year and closed over 3000 homes sold in her real estate sales career. Debbie was ranked the number 1 real estate agent in Los Angeles and Orange County, number 3 in the nation and top 10 in the world; and the story goes on.
With her sales success Debbie was constantly asked to coach, train and speak to guide other sales professionals to achieve their full potential. Debbie made the decision in 1997 to become a full time coach and business consultant. Since then she has coached some of the biggest names across multiple industries. Visit Excelleum™ at http://excelleum.com/.