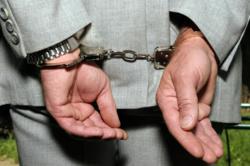 Perfect Tax has resolved thousands of Amnesty Cases. Perfect Tax Guarantees Lowest Lawful FBAR Penalty
(PRWEB) April 30, 2013
There are several foreign compliance reporting requirements for Global income and investments. Penalties for missing these requirements are serious.
Taxpayers are required to report global income including rent, dividends, interest, payroll, capital gains from the sale of assets or stocks, life insurance distributions, business income and other investments on their tax return and reporting forms.
The IRS defines who is a resident according to a substantial presence test and by the number of days a taxpayer has been in USA.
Taxes paid in a foreign country can be claimed as a credit or a deduction on US taxes in accordance with the terms of any tax treaty the US has negotiated with that foreign government.
Tip: When Tax Payer files US taxes they would receive the tax credit or deduction to the extent of maximum tax bracket in US for foreign taxes paid.
Global income in the context of investments will include:

Salary partially received in a foreign country
Freelance or consulting income received a foreign country
Interest on bank deposits, savings accounts, and checking accounts
Securities held in a foreign country
Dividends from shares and mutual funds
Capital gains from the sale of assets
Rent from property
Agricultural income
Foreign capital gains are taxed according to length of property ownership. Property owned for more than one year is taxed at the long term capital gains rate, and property owned for less than one year is taxed according to the owner's tax bracket.
In addition to an income reporting requirement on taxes, taxpayers are required to disclose foreign financial accounts. Accounts have to be declared even if the account holder has signatory authority over the accounts.
These are the foreign compliance forms required, along an income declaration on the original tax return, to avoid foreign compliance audits and costly penalties.
TD.90.22.1 also called as FBAR,
8938 form known as FATCA,
8621 (PFIC for reporting Mutual Fund),
5471 (Foreign Business Partnership),
3520 (Foreign Trust Form),
8865 Foreign Partnership form,
8832 Entity Election form,
926 Foreign Corporation form,
Penalties for not filing any of the above forms can vary from $10,000 per month to 50 percent of the highest aggregate bank balance.
Why file 8938 Form?
Foreign financial assets must be declared in Form 8938, which includes share holdings, mutual fund holdings, ULIP, insurance policy holdings, pension plans and bank balances in a foreign country.
Specified foreign financial assets do not include physical assets such as gold and real estate.
Question 3a of Form 8938 indirectly asks a problematic question: the date of the account opening; the question specifically asks whether the account was opened in the tax year.
For older accounts, this is a dangerous question. Answering that the account was not opened in the tax year, implicitly (and affirmatively by omission) states that account was opened in a prior year. As a result, prior years FBARs should have been filed. The answer to question 3a could provide incriminating evidence to the IRS.
Tip: Form 8938 is exhaustive and requires taxpayers to record detailed values of financial assets. Refer to the following article to read more about FATCA.
http://www.perfecttax.com/fatca.php
Why file FBAR or TD.90.22.1 Form?
FBAR is one of the most popular tax forms and has been required since the early 1990's. But due to lack of knowledge by professionals or software programming oversights, taxpayers often don't report this form.
Penalties for not reporting this form can be as high as 50 percent of highest aggregate balance on foreign accounts.
The FBAR form includes bank accounts, joint bank accounts, life insurance Policies, mutual funds, stocks, rental property and business assets.
FBAR forms must be received by June 30th and all foreign income must be reported on the original tax return.
The main reasons for any foreign compliance audit is taxpayers forgetting to report income subject to the IRS OVDP (Offshore Voluntary disclosure program) or FBAR Amnesty program. This law carries criminal and financial penalties. Please review the following link to read more about OVDP program: http://www.perfecttax.com/irsamnesty.php
Tip: Consider the 10 rules for filing FBAR: http://www.perfecttax.com/fbaramnestymore.php
Why file the PFIC 8621 Form?
If taxpayers have any foreign mutual funds or PFIC (passive foreign investment company), they have to report them on the 8621 form. Taxpayers have to do this even if they don't have any income from the mutual fund.
Taxpayers have to report notional gains as though these Mutual Funds were sold each year.
Gains at the time of sale would be reported as excessive distributions and the tax payer would pay interest, penalties and capital gains. Taxes owed would be divided over the years since the original investment. Taxes would need to be paid along with interest and penalties on this investment.
IRS enforcement of foreign tax related non-compliance has increased in recent years.
Foreign tax reporting is complex due to the number of forms that have to be filed along with the requirement to understand multiple countries' tax law.
Please refer to the following link to read more about Foreign Compliance:
This article is written by Sam Thakkar Director of Foreign Compliance division at Perfect Tax and Finance.
Perfect Tax is one stop tax & financial services firm based in Dallas, with more than seven offices including Plano, Irving & Richardson. It continues to provide its services in tax, foreign compliance, bookkeeping and other financial services.
Contact Perfect Tax at 1-888-671-0TAX (0829) or visit http://www.perfecttax.com for questions about Foreign Compliance.