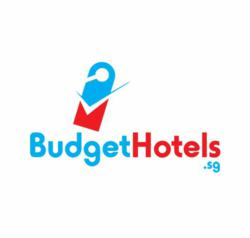 Hence, it is not surprising that the top three favorite budget hotels are located near Bugis MRT train station.
Singapore (PRWEB) April 02, 2013
Based on travelers' feedback and in-house statistics conducted by Budgethotels.sg, Ibis Singapore on Bencoolen, Econ Inn Bugis and Marrison Hotel emerge as top favorites from a pool of more than 30 budget hotels in the Bugis area.
The Ibis Hotel Singapore is rated the best value-for-money hotel while the cheapest hotel is Econ Inn Bugis. The Marrison Hotel is rated as a favorite for its close proximity to Bugis MRT (EW12) train station.
Danny Lee, founder of BudgetHotels.sg said: "From our statistics, we concluded that there are two different profiles of budget travelers. The first group goes for extremely cheap hotels and is willing to forgo some level of comfort and amenities. The second group does not mind paying slightly more for comfort, better amenities and well-known hotel chains. A key consideration for travelers when they book hotel rooms is the accessibility to public transport.
"Hence, it is not surprising that the top three favorite budget hotels are located near Bugis MRT train station."
Ibis Bencoolen Singapore is an award-winning economy-tier hotel brand from Accor, the world's leading hotel operator. Having consecutively won the TTG Asia travel award "Best Budget Hotel in Asia Pacific" from 2009 to 2012, this 538-room budget hotel seems to be hitting on all the right notes with travelers. Each room features a work desk, LCD TV, coffee and tea-making facilities, shower room and comes with free Wi-Fi. The room rate starts from US$140 per night.
The 38-room Econ Inn Bugis, while it may not have won a single award, has won over budget travelers with its affordability. From US$60 per night, it is probably the cheapest hotel in downtown Bugis. The rooms are small as compared to the European room standards. However, they are equipped with basic amenities such as LCD TV, shower room and free Wi-Fi.
Marrison Hotel is a three-star hotel, and a five-minute walk from Bugis MRT train station. This 96-room hotel, with room rate starting from US$100 per night, targets budget travelers who are looking for best convenience. All the rooms are equipped with flat-screen TV, tea and coffee-making facilities, attached shower and free Wi-Fi.
For more information on budget hotels near Bugis, please visit http://www.budgethotels.sg/hotel-near-bugis/
About BudgetHotels.sg
Created specially to cater to budget travelers looking for cheap hotels in Singapore, BudgetHotels.sg is a hotels guide platform that provides a compilation of budget hotels in Singapore with key information like the location of nearby MRT train stations, food outlets and shopping options. It also offers sightseeing suggestions and tips tailored for budget business and leisure travelers.