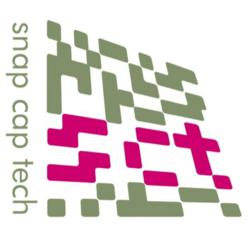 Minnetonka, Minnesota, April 2, 2013 (PRWEB) April 02, 2013
SnapCap Technologies today announced their promotional offer to help jump start the Twin Cities' housing economy. The SnapCaptivate Challenge will provide the first 100 qualifying real estate agents social media assistance and "Push" efforts, a SnapCap QR Code sign, and a professional two minute video showcasing not only the listing, but as importantly, the agent. To date, those agents using the SnapCap process have seen a 15% reduction in the number of days it takes to sell a home. Sixty five percent of those agents who have used SnapCap once, have used SnapCap a second or third time.
The SnapCap process incorporates today's social media technologies with traditional real estate practices. Using SnapCap's patent-pending QR sign, the traditional "For Sale" sign is now instantly augmented with a QR code that points to the agent-hosted video tour of the home. Just as importantly, the video tour highlights the social media savvy selling agent. When viewed by potential buyers, the reaction is consistently, "I want to work with that agent" as they consider selling their own residence.
"Today's home buyers and sellers expect immediate information," explains Dawn Ohnstad, Founder, Inventor and CEO of SnapCap Technologies and a realtor with Coldwell Banker Burnet for the past ten years. "We are used to accessing powerful information to facilitate quick decisions in every aspect of our lives – and SnapCap brings that instant information and personal response to consumers when shopping for a home."
Recent studies show that the use of mobile devices for viewing real estate has increased 120% in the fourth quarter of 2012 vs the fourth quarter of 2011. In 82 of the top 100 U.S. cities, more leads are being sent via mobile devices to real estate professionals than through websites. Getting buyers inside the home – virtually, compresses the time and energy agents typically spend to sell the home.
Pete Flint, CEO of Trulia, recently shared, "The area that I'm most excited about is mobile and how it's transforming the consumer experience, and also how we can help real estate professionals build their business. It's a revolution in the housing market."
The SnapCaptivate promotion offers the first 100 qualifying agents:

"how to" training on social media
a professionally shot and edited two minute self-hosted video tour of their listing, an example can be viewed here: http://www.youtube.com/watch?v=cplIMOQxWo4&feature=youtu.be)
the SnapCap sign, which instantly transforms a traditional "For Sale" sign into a QR code.
The SnapCap "Push" system
The $449 SnapCap Initiation Fee will be waived for the first 100 registered agents. Complete details of the SnapCaptivate promotion can be found online at http://www.snapcaptech.com/#!snapcap-promo
Ohstad continues, "After years of slugging through a horrendous economy, we are now putting some excitement back into the home buying and selling process. Buyers intuitively understand that the home tour they are viewing is also being seen by hundreds of other potential buyers; it creates a heightened sense of urgency to get their offer in, before someone else does." SnapCap is especially powerful for the home buyer relocating from another city or state. Frequently challenged to choose an area and a new home, the relocation buyer can see and hear the agent speak about a home and neighborhood's charm ahead of time, helping them utilize their time on only the most appropriate homes.
About SnapCap®
SnapCap Technologies was founded by Dawn Onhstad in 2012. Dawn is a real estate professional with 10 years' experience with Coldwell Banker Burnet, and an early and avid adopter of all things digital. Dawn realized the value in helping other agents better present themselves and their listings to the potential marketplace. SnapCap Technologies upgrades today's real estate best practices with social media advantages, transforming the agent's selling experiences to better engage buyers. Most importantly, SnapCap brings humanity and personalization into the sterile and impersonal digital realm of real estate transactions. For more information about SnapCap, please visit http://www.snapcaptech.com or call Chelsea Kerrison at 763.291.1881.