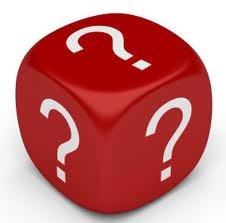 From Chase: "I have always been skeptical about career coaching but after watching the video and following all those tips, I feel more motivated and confident about myself."
Dallas Texas (PRWEB) April 02, 2013
Looking for a job is not the most fun thing to do, nobody likes the process. It can be one of the most time consuming things to go through and anyone that has been a job seeker before would give anything to make it go quick. Career Confidential has released a new podcast that offers 7 steps to shorter job search process. These 7 steps are explained by Career Coach and Recruiter, Peggy McKee with this complimentary podcast.
The first thing Ms. McKee advises in this complimentary pod cast is that employment ads do not work. A job seeker must get to the hiring manager to pitch the product. The product is the job seekers and finding the hiring manager and making the presentation is akin to cold call sales. Most people don't like doing it, but to be successful in the job search, this is a must. Find the hiring managers by searching all the Social sites as well as Google and networking.
The next step that Career Confidential CEO Peggy McKee advises is to use her Hidden Job Finder System. There have been many job seekers that were hitting dead ends and road blocks trying to find places to sell their product (themselves) till they uses Ms. McKee's Hidden Job Finder System. This complimentary podcast will give job seekers the order in which to get things ready and prepared.
Job Seekers should consider brushing up the resume and cleaning up the social site accounts. She tells job seekers in this Career Confidential complimentary podcast how to use power words and bullet points in the resume. There is a way to list these things in a resume that make it stand out above the others and this complimentary podcast details it all. Ms. McKee explains why it is so important to talk to people that work with prospective employers.
This podcast with Peggy McKee also explains how and why to use references as well as Career Confidential 30/60/90 Day Plan. With all these things in order as explained in this complimentary podcast, a job seeker is sure to land any job they want. By using the advice in this complimentary pod cast, Peggy McKee tells job seekers how to practice answering interview questions and be prepared before walking into that interview.
By following the advice and tips that Peggy McKee, Career Coach, Recruiter and CEO of Career Confidential, this complimentary pod cast will tell job seekers how to stand out from the resume process to the interview process and afterward with follow up emails. This complimentary pod cast is full of helpful advice and tips and encourages job seekers not to be shy. The aggressive job seeker is the winner when it comes to making the job search game a short game.
# # #
Career Confidential is committed to getting the unemployed back to work in 2013. After assisting over 10,000 people get a job, Career Confidential has set a goal to get 10,000 more people their dream jobs in 2013. Career Confidential exploded in 2012 with a 94% growth rate over 2011 in a down economy.
Based in Texas, Career Confidential specializes in the techniques and tools needed for a job search to be successful. This product is a customized and proven system that gives job seekers the power they need to nail the job they want.
With the guidance of CEO Peggy McKee and CTO Carl Chapman, two nationally recognized experts in the field of job search training, Career Confidential was founded in 2009 so that the original product, The 30/60/90 Day Business Plan, could be distributed more widely among job seekers across the world. From that one product, they now offer over 30 products that teach techniques and tricks to help every job seeker to land that perfect job.