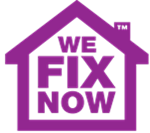 29% noted a continuing decline in direct employment
(PRWEB UK) 2 April 2013
It has been reported by HVP that the drop was recorded from July to December 2012 as part of the second B&ES Independent State of Trade survey. Whilst the fall was less rapid than during the first half of the year, it has still prompted concerns over business performance during the coming year. Additional pressure from the rising cost of materials was blamed by 62% of those who took part in the study. 51% of respondents reported a further fall in tender prices whilst 29% noted a continuing decline in direct employment.
London, Yorkshire and the North East were among some of the worst areas affected. Best known for their Barnet Plumbers, We Fix Now also offers fully trained plumbers and gas engineers throughout the London area and the news naturally caught their attention. A representative takes a look at what this could mean for the future of the industry.
"The figures shown by the study are worrying of course, however they aren't out of line with other business sectors considering the current financial situation. British Gas have recently announced they are creating 1000 new jobs for the young and employed."
We Fix Now is a London-based company providing emergency electricians and plumbing in London and counties. Renowned for their fast and effective service, the firm also specialise in unblocking drains, fixing central heating and boilers and sorting problems with gas. With a strong focus on customer service, We Fix Now prides itself on providing fully qualified and experienced engineers day and night, every day of the year.