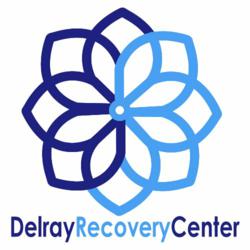 This guide covers all bases so parents can help their kids make well-informed and safe decisions.
(PRWEB) April 03, 2013
College and drinking have long been linked, and Delray Recovery Center's new guide for parents helps them effectively discuss the issue of binge drinking with their college freshman. The guide explains how binge drinking is not a mere rite of passage but is instead a hazardous practice that can lead to severe illness or death.
"Binge drinking can rapidly get out of hand," said Delray Recovery Center Chief Operations Officer Doug Petri. "What starts out as an initiation or a game can end up as a trip to the emergency room, or even the morgue. We hope our guide can help parents openly converse with their college-age kids about the issue and thereby avoid serious consequences."
The guide is broken down into three sections. The first offers facts on binge drinking, such as its official definition and statistics outlining how likely it is for your college freshmen to encounter it. The second section offers suggestions on how parents can approach the subject in a way that makes their children likely to listen. Simply telling them not to drink or offering statistics on alcohol dangers typically won't work, the guide notes, while focusing on how alcohol clouds the mind and results in detrimental choices may. The third section in Delray Recovery Center's guide focuses on effectively addressing the issue after the fact.
ABC News reports on the role social status plays on college binge drinking, adding another layer of complexity as well as an additional hazard. "Binge drinking is a symbolic proxy for higher social status in college and is correspondingly related to greater social satisfaction," ABC quotes Carolyn Hsu, sociology and anthropology chair at Colgate University. Hsu led a study showing binge drinking students reported higher levels of happiness because binge drinking gave them a way to fit in. The alcohol industry capitalizes on this fact, ABC notes, and targets its marketing accordingly.
"It may not be an issue of if a college freshman will drink, but when," Petri said. "This guide covers all bases so parents can help their kids make well-informed and safe decisions."
Located in Delray Beach, Florida, Delray Recovery Center offers individualized treatment programs for alcohol and drug addiction, eating disorders and co-occurring mental health issues. The center has long been providing a soothing environment while its certified staff designs programs that are comfortable, safe and unique to the individual, elements that can ultimately lead to success and a sustained life of recovery.