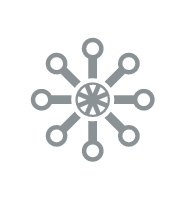 Without the patronage of established tech staffing companies like 3P, it would have been very difficult to showcase our SOAPbox product to the developer community.
Atlanta, GA (PRWEB) April 09, 2013
As the number of technology start-ups continue to explode nationwide, technology staffing companies like 3P Technology Staffing are helping to bring technical resources and start-ups together. The hope is that as these companies grow, their relationships to technology staffing companies will bring about new business opportunities.
Such collaborative activities take the form of sponsoring users groups, hack-a-thons, and local technology social events such as barbecues or meetings at a local bar.
Recently 3P Technology Staffing partnered with The Social Foundry at the latest Salesforce.com developers users group. The Social Foundry was introducing The SOAPbox, a real-time database connector for the Salesforce.com ecosystem.
David Al-Khazraji, CEO of the Social Foundry, stated prior to the event "we are pleased to showcase our new software to like-minded developers and it would have been difficult to get the word out had 3P not been sponsoring these events".
As events like these become more commonplace, mutual benefits for the two types of firms are readily apparent.
"Collaborative activities such as these are critical to understanding the local start up community and building the relationships that can compliment and support each other to achieve success" remarked Keith Anderson, owner of 3P Technology Staffing after the events successful conclusion.
The Social Foundry is not alone in recognizing the partnerships that are taking place. Large companies such as Microsoft and CTS also help by providing sponsorship to local user groups in hopes of fostering the collaborative nature that is the technology industry.
The Social Foundry is a start up based in Atlanta, GA, and provides real-time database access software for the Salesforce.com ecosystem.
3P Technology Staffing is an establish technology staffing company and is based in Atlanta, GA. They provide clients with resource solutions in the technology arena.