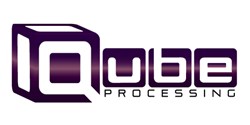 Merchant Benefits Alliance is one of the leading merchant clubs in the industry that has developed a comprehensive benefit package that enables members to receive deep discounts on business-related products and services
(PRWEB) April 01, 2013
Qube Processing provides merchants with the latest technology in credit card processing. With a mission to empower merchants by providing world class service and cutting edge payment solutions for small business growth, Qube has been able to gain recognition within the small business community. By empowering merchants, Qube believes this goes further than the point-of-sale, which is why Qube Processing announces its partnership with Merchant Benefits Alliance.
Merchants who process with Qube will have the option to be part of a nationwide group of nearly one million merchants who are brought together for significant buying power. Merchant Benefits Alliance allows Qube merchants access to deep discounts on everyday products and services for their small business. Several perks and benefits of the business alliance are added to the membership such as referral rewards, merchant cash advance and gift and loyalty cards
Merchant Benefits Alliance (http://www.merchantbenefitsalliance.com) is one of the leading merchant clubs in the industry that has developed a comprehensive benefit package that enables members to receive deep discounts on business-related products and services ranging from shipping to legal services. The discounts are not available to the general public and are made possible by the strong buying power and strategic relationships. Contact Qube Processing to learn more about joining the exclusive Merchant Benefits Alliance.
About Qube Processing
Located just north of Dallas in Addison, Texas Qube Processing is quickly becoming a staple name in small businesses throughout the United States. With a background of more than a century combined payment industry experience, Qube Processing's executive management team has one mission: to empower merchants by providing world class service, as well as, cutting edge payment solutions and technologies for revenue and small business growth. Qube Processing has payment experts nationwide ready to meet with new merchants, starting with a no-cost consultation. Qube Processing offers a wide selection of point-of-sale systems tailored to each merchants' needs from the traditional countertop terminal, the most secure cash register on the market, payments for Smartphone such as IPhone and IPad, and the latest Android tablet to accept payments virtually anywhere. Learn more at http://www.qubepro.com , http://www.facebook.com/QubeProcessing , http://www.twitter.com/QubePro or call toll-free at 866-428-8908.
###