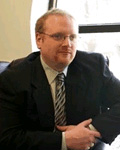 Westborough, MA (PRWEB) April 01, 2013
Bob Kalagher, CEO of Ross Mortgage Company will discuss the latest mortgage programs and how to assess your mortgage loan effectiveness on Roadmap to Wealth-Coast to Coast. The program will be aired on WBZ Radio 1030 AM (Boston, MA), Saturday April 6th at 9 Pm as well as WXTK 95.1 AM (Cape Cod, MA) at 6 Am. Further airing of the program will be featured on WCRN 830 AM (Worcester, MA), on April 6th at 2 Pm and April 7th at 7 Am.
With over 20 years experience in the mortgage industry, Bob Kalagher offers unique insights into the mortgage strategies and programs necessary to build wealth and reduce cash expenditures. Bob also recently published an E-book created specifically to help First Time Home Buyers to avoid the pitfalls of buying their first home. The E-book can be downloaded at http://rossmortgage.co/wp-content/uploads/2013/03/Ross-Ebook-1st-Time-Homebuyers.pdf .
We lend in the following states: MA, RI, ME, NH, CT. Massachusetts License MC2084, Rhode Island License Number 20051871LL, Maine License Number #SLM8280/SLB12108. Licensed by the New Hampshire Banking Department, First Mortgage Broker and Banker License No. 8882-MBB, State of Connecticut Department of Banking, First Mortgage Lender/Broker No. 18804, Second Mortgage Lender/Broker No. 18805. Westborough NMLS#2084 | Woburn NMLS#99001 | Leominster NMLS#146120
Chuck Nilosek is the host of the "Roadmap to Wealth-Coast to Coast" radio program that airs each week on stations all throughout the United States. Locally the show can be heard on WBZ 1030, 95.1 WXTK Cape Cod, 1120 WBNW Metro West, 1390 WPLM AM, 930 WESO, and WCRN 830 Worcester. He is also the host of Money Matters Boston TV on WBIN Derry-Boston. As an author, business owner, and media personality, Mr. Nilosek brings his unique brand of humor, education and entertainment to not only his growing audience but also to his clients he serves at SHP Financial of New England. He currently resides in the Plymouth Massachusetts area with his wife and three children and is actively involved in local charities, youth sports and his children's schools.