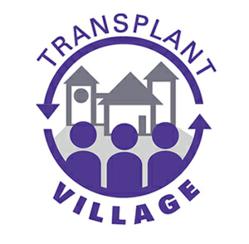 Our Council is taking action and paving the way for others, like us, to show their support and gratitude to Northwestern Medicine.
Chicago, Illinois (PRWEB) April 02, 2013
The Northwestern Medicine Transplant Advisory Council (NMTAC) is inviting people to explore their recently launched website at http://www.TransplantVillage.org. The new site was created to fulfill the Council's goals of generating financial support for Northwestern Medicine's Comprehensive Transplant Center (CTC) and developing an innovative platform to unite the members of the transplant community.
"From the start, our Council felt driven to bring together organ recipients, donors, and their families in a non-clinical environment which is something that has never been done before," said Dan Dickinson, Chairman of the Northwestern Medicine Transplant Advisory Council. He continued, "When transplant recipients and donors go to the Transplant Village site or Facebook page, they'll have the unique opportunity to connect with people who have lived through the very same experiences that they are now facing."
To date, there has never been an environment where people impacted by organ transplantation can go to not only speak with former organ recipients, but also receive support throughout the sometimes daunting transplantation process. By providing people with instant access to information on organ transplantation, ongoing support from members of the community, and updates on the CTC's latest research initiatives, Transplant Village is bridging the gap and bringing people together.
An Innovative Platform that Supports Lifesaving Research
While the new site serves the purpose of unifying the transplant community, it's primarily a philanthropic platform for Northwestern Medicine's Comprehensive Transplant Center. To date, over 4,000 people have received care from the CTC, a leader in the field of organ transplantation and research. The programs established by the CTC have given countless people a second chance at life and have offered hope to not only recipients, but also their families. However, great institutions like Northwestern Medicine often rely upon charitable contributions to initiate and continue their groundbreaking research.
"The NMTAC operates independently from the hospital, but we're working together with the Northwestern Foundation and the University to help the Comprehensive Transplant Center reach its fullest potential by developing a sustainable culture of philanthropy," explained Dickinson. He continued, "Our Council is comprised of extremely driven and talented individuals and we all have one thing in common; our extreme gratitude to Northwestern Medicine. Most of our members have gone through the organ transplant process. I'm a liver recipient. Others are donors and family members. Regardless of our individual back stories the fact is we've come together to give back and that's something that has not been done before. Our Council is taking action and paving the way for others, like us, to show their support and gratitude to Northwestern Medicine."
In 2011, the Northwestern Medicine Transplant Advisory Council formed with the idea that if you unite a group of passionate people, great things are destined to happen. Truly, there isn't a more grateful group than the NMTAC which now consists of 21 members who feel that their lives have been positively impacted by Northwestern Medicine. Thanks to the efforts of the Comprehensive Transplant Center, many of these individuals are alive today. As Council member Andy Trosper emotionally explained during a video interview, "I want to give back to Northwestern, especially since they gave me back my life."
It is experiences like Trosper's that compel the members of the NMTAC, on a daily basis, to continue their mission of supporting the future of organ transplantation at Northwestern Medicine while connecting and supporting the transplant community. However, Transplant Village not only allows members of the NMTAC to give back, but also presents an opportunity for other grateful organ recipients and family members to make individual contributions and continue the cycle of giving. "All too often, people want to give back, but they don't know how. Our Council hopes to create a unique model that people can follow, and hopefully execute, at other institutions and hospitals nationwide," said Dickinson.
To join Transplant Village or learn ways in which you can give back, please visit: http://www.transplantvillage.org/join-us/
ABOUT TRANSPLANT VILLAGE: Transplant Village is a welcoming community where organ recipients, family members, and donors can connect, perpetuate the cycle of giving from one person to the next, and offer support to the Northwestern Medicine Comprehensive Transplant Center and its' lifesaving programs.