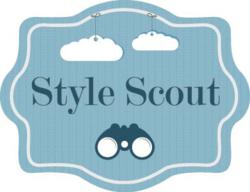 You keep evolving as a person and so should your home.
(PRWEB) April 02, 2013
American Blinds and Wallpaper is launching its Style Scout video series, in which designers from the Houston based internet retailer's backyard share their decorating expertise. The best thing about working with a designer is learning from their expertise and intuition. The designers featured on Style Scout will share inspiration with viewers as part interior design professor, part really stylish best friend.
The first installment of episodes feature Michele Stoll, the designer behind April 25th Design and Décor. Among other subjects, she teaches viewers how to get the best deals at garage sales and where to use bold wallpaper. Michele is a longtime customer of American Blinds for her own home and those of her clients. She is passionate about vintage pieces, experimenting with color, and helps customers find fun and fabulous looks that are all their own.
"The safe and reliable road doesn't always lead you to the best path," says Michele. "…You have to think of that when you're decorating as well…You keep evolving as a person and so should your home."
Learn how to find a style that speaks to you and much more with Michele Stoll in the first five installments of Style Scout here: http://www.americanblinds.com/stylescout
ABOUT AMERICAN BLINDS, WALLPAPER AND MORE: American Blinds, Wallpaper and More (is the largest online retailer of brand name custom window treatments and wall coverings. They carry brand name blinds and wallpaper, including Comfortex®, Bali®, Levolor® and more. The company also sells home decorating products like curtains, draperies, and custom framed wall art. Users can shop over 500,000 wallpaper, border and fabric patterns by color, style and other keywords. For more than fifty years American Blinds, Wallpaper and More has provided high quality products to over 6 million customers nationwide.