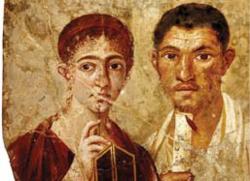 (PRWEB UK) 2 April 2013
Short break specialists Superbreak have expanded their product range to include more cultural events, with an emphasis on London based exhibitions. These new events will now offer Superbreak customers a greater choice of cultural weekend breaks, which come packaged with various hotels and the optional addition of rail travel.
The wider product range features events such as The David Bowie Exhibition at The V&A and the hugely coveted Life and Death in Pompeii and Herculaneum at the British Museum which will run from 28th March – 29th September 2013. Superbreak's most popular cultural events of 2013 to date have been the RHS Chelsea Flower Show, The Ideal Home Exhibition and The Manet Exhibition at the Royal Academy of Arts versus 2012's highly popular royal based attractions such as Buckingham Palace. With a string of exciting cultural events in 2013, London city breaks are expected to continue as Superbreak's most popular short break packages.
This additional range of cultural events available has had a significant impact on revenue, increasing Superbreak's online sales of London based events. With almost 15,000 Superbreak customers enjoying an event break in 2012, the Yorkshire based travel company are expecting this figure to substantially increase by the end of 2013.
As well as strengthening their selection of cultural event breaks, Superbreak have also increased their variety of concerts and events outside of London. Tickets for Rita Ora at Lytham Proms and Runrig at the Black Isle Centre in Inverness have both featured as part of Superbreak's new choice of regional music events, which is set to further grow throughout 2013.
Khalid Amin, Online Marketing Manager at Superbreak, commented: 'The strong levels of demand we are already seeing through the website show there is a real customer appetite for cultural exhibitions. We are excited about the prospect of expanding our catalogue of cultural breaks along side the ever-popular attraction and theatre break packages we offer.'
About Superbreak:
Superbreak is the internet division of Superbreak Mini Holidays Limited, the market leader for short breaks and hotels throughout the UK. Superbreak is part of Holiday Break plc. Based in York, England, Superbreak specialises in booking weekend breaks in 2-5 star hotel accommodation throughout Britain for the leisure traveller.
With 5000 plus hotel partners in worldwide locations from hotels in Manchester to Brighton, from London to Paris and with great availability and rates for theatre breaks, events at the O2 Arena, various popular attractions and national and international rail partners, Superbreak can offer an outstanding depth and breadth of UK and Overseas short break products.