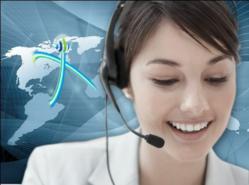 Southfield, MI (PRWEB) April 15, 2013
Stefanini, Inc. (stefanini.com), a global provider of IT infrastructure outsourcing, application development and integration, and strategic staffing, exhibiting at http://www.hdiconference.com in Las Vegas, Nevada, on April 16-18, 2013.
Stefanini, a 2013 IAOP Top 100 Global Outsourcing service provider, will showcase its portfolio of services including global IT infrastructure outsourcing (Service Desk and Desktop Managed Services) and more.
Be sure to participate in Stefanini's annual HDI survey for IT professionals at Booth #125. Entrants will be eligible for the drawing to win an iPad Mini.
Who:
Stefanini - Powering Your Business
Global IT Service Desk Outsourcing Services
Where:
HDI Conference & Expo - Booth #125
When:
Tuesday, April 16 - Thursday, April 18
Mandalay Bay Hotel & Casino
Las Vegas, Nevada
About HDI
HDI, a UBM TechWeb company, is a global IT service and technical support association and the industry's premier certification and training body. Guided by an international panel of industry experts and practitioners, HDI is the leading resource for IT service and technical support emerging trends and best practices.
About Stefanini
Stefanini is a global IT outsourcing services company with 17,000 resources across 76 offices in 30 countries across the Americas, Europe, Africa, Australia, and Asia. Since 1987, Stefanini has been providing offshore, onshore and nearshore IT services, including application development services, IT infrastructure outsourcing (help desk support and desktop services), systems integration, consulting and strategic staffing to Fortune 1000 enterprises around the world. Clients benefit from Stefanini's financial stability, sustained year-over-year growth, and zero net debt. The corporate global headquarters is located in Sao Paulo, Brazil with European headquarters in Brussels and North American headquarters in metropolitan Detroit.